3 August 2017
Beekbergen: Provisional lead for Rössler
Austria's Gerald Rössler has taken the provisional lead in the Horse Pairs Class at the CAI3* Beekbergen after the first dressage day. Rössler scored 42,53 and is closely followed by Windsor-winner Lars Schwitte from Germany with 43,42 and Michael Sellier from France with 46,43.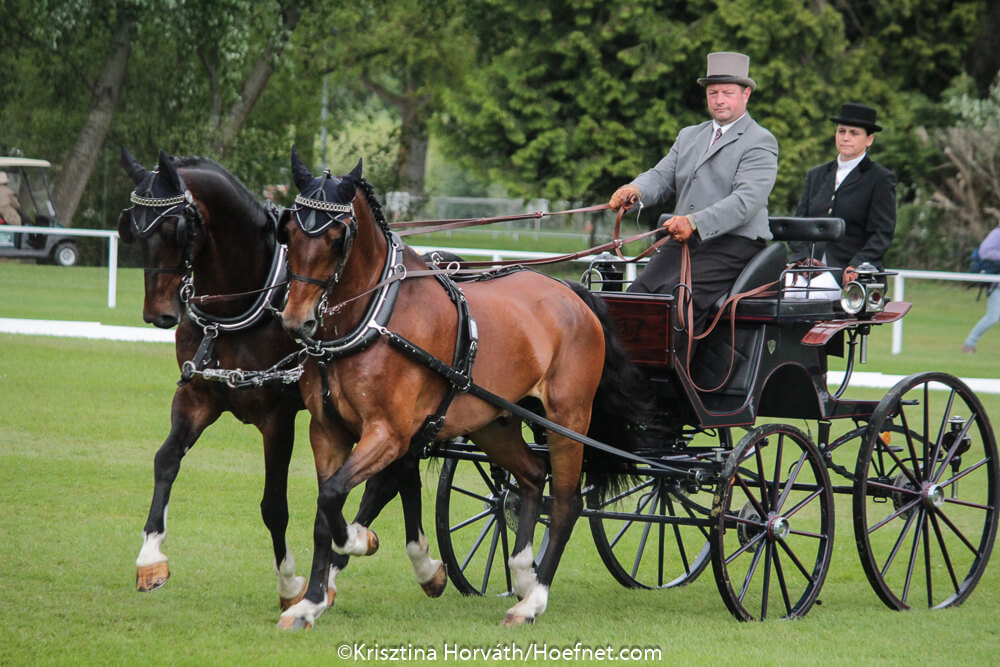 Gerald Rössler (archive)
Photo:
Krisztina Horváth
The remaining 18 competitors in this very big class with 62 Athletes will drive their Dressage Test on Friday morning from 09.00. After the Para Equestrian competitors have left the arena, the four-in-hand drivers will start from 13.20 in the dressage.
Click here for the starting orders and results.
Click here for the photoalbum.