5 March 2018
Huge Interest in CAI Exloo
As of this moment 140 competitors from 16 different countries have submitted entries for the second edition of the international two-star driving competition in Exloo 29 March to 1 April.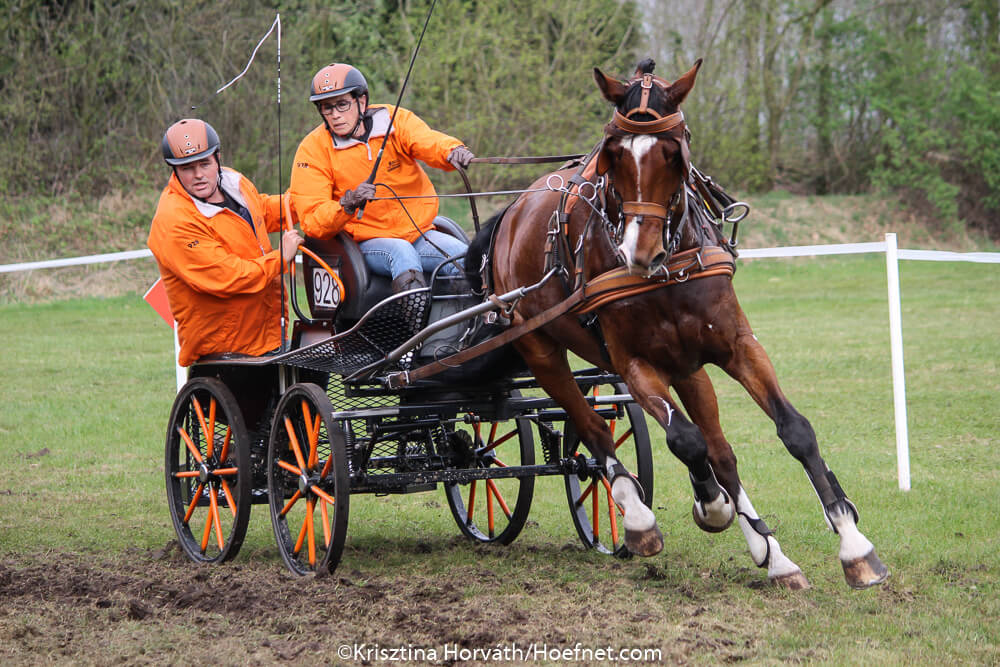 Photo:
Krisztina Horváth
Competitors in all divisions, from single pony to four-in-hand horse and para equestrian are well represented across the entries. The competition which is held in and around the terrain of the Hippisch Centrum Exloo offers an excellent start to the outdoor season. This year will be especially important for those preparing for the upcoming World Championships for single horses and para equestrian in Kronenberg, NL as well as the World Championships for four-in-hand horses which are to be held at the prestigious World Equestrian Games in Tyron, USA.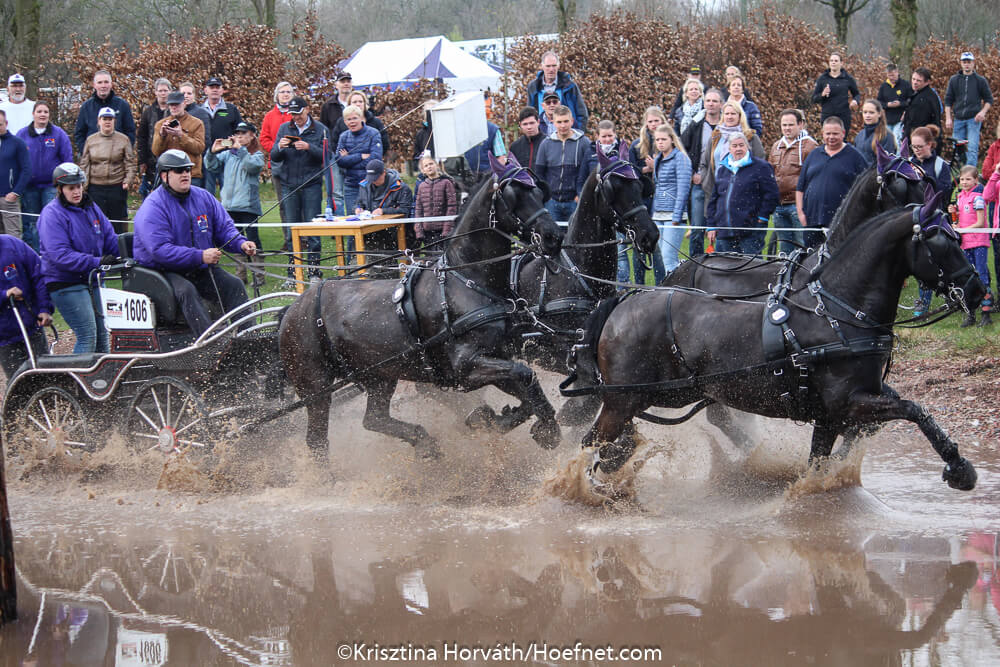 Photo:
Krisztina Horváth
Programme
The horse inspection will be held early in the morning on Thursday, 29 March so that the first dressage tests will be able to be driven in the afternoon. All of the competitors will be driving the marathon on Saturday, 31 March, which will consist of six obstacles, one of which is a water obstacle. The obstacles are situated on the terrain around the Equestrian Centre which makes it extremely easy for spectators to follow. On Sunday, 1 April two cones courses will be set up so that the programme can finish up around 15.00 allowing all of the competitors to head home in good time.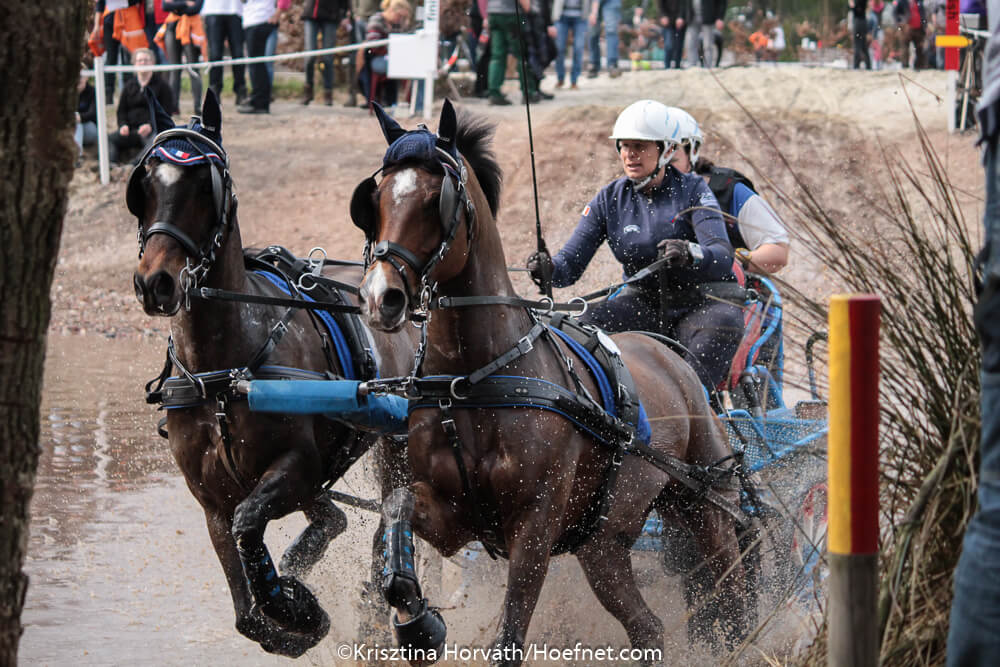 Photo:
Krisztina Horváth
From Argentina to the USA
The international competition in Exloo was initially started as an opportunity for Dutch competitors to qualify and/or upgrade their star status for international competitions in their own country. Recently, many competitors from other countries are taking advantage of this initiative. Exloo is expecting to host competitors from Argentina, Australia, Austria, Belgium, Canada, Denmark, Estonia, France, Great Britain, Germany, Greece, Luxemburg, Norway, Sweden, and the United States of America.
Spectators are welcome in Exloo all days free of charge, and the Equestrian Centre offers excellent catering facilities for both competitors and the public.
More information and the programme: www.hoefnet.nl/caiexloo2018