5 March 2018
Successful FEI Courses in Stow on the Wold
In what nearly everybody on the Organising Team recalled, a unique experience, the Annual Joint Seminar at the Unicorn Trust, looked on Thursday, because of the weather to be in jeopardy. Snow and blizzards closed Scottish and Irish airports and made driving conditions hazardous in some parts of Britain. However every single foreign delegate managed to get through from 7 other countries, including Austria, Finland, France, the Netherlands, Norway, Spain and Switzerland.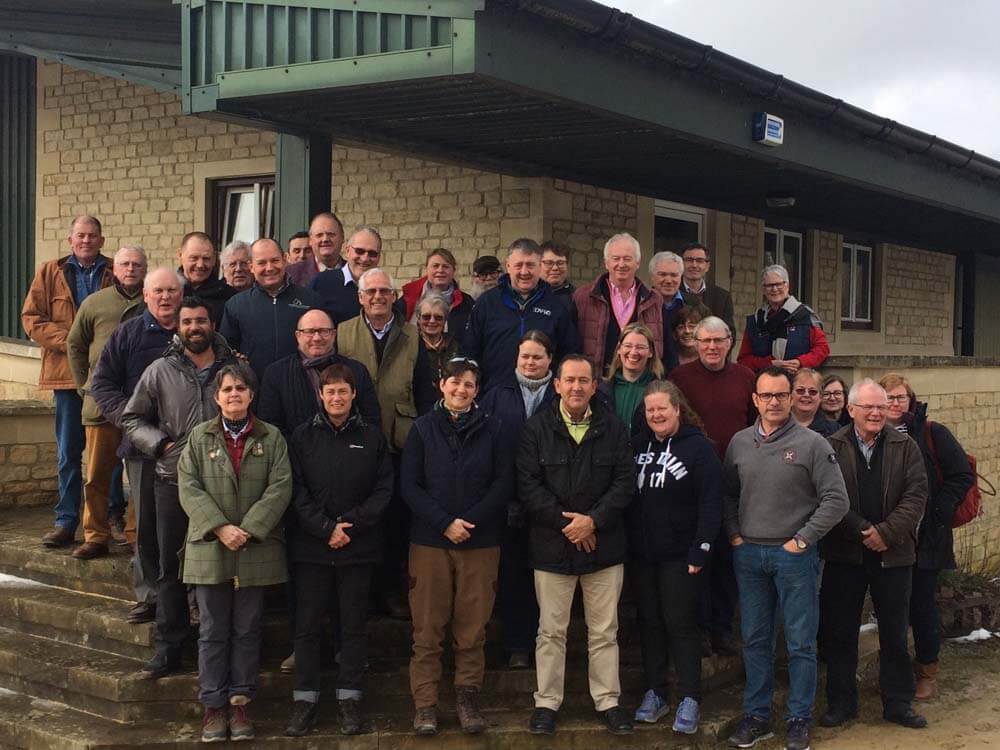 Almost 40 of the original 66 Judges, Course designers, FEI Stewards and Technical Delegates where present for a slightly smaller than usual gathering.
Joaquin Medina (ESP), Christian Iseli (AUT), Jan Devaere (BEL) and Philip Bateman (GBR) were the Course Directors. Friday afternoon started with the Official FEI introduction and a joint session for all FEI participants to prepare for the start of the main Clinic. This was followed by the "Passing In" Test for all participants.
Saturday, itself, began with a short welcome and update of British Carriage driving Rules, followed by dispersal to respective parts of the Clinic. Barry Capstick provided a pair of horses for Joaquin Medina to impress the judges with his approach, looking for good basic training of the horse. Judging on the continent places greater emphasis on the horse's way of going and correctness of paces than it does in Great Britain. Masses of videos helped the course along to a good conclusion. But as a small extra Rosanna Walters-Symons braved the weather and gave a 30-minute talk before dinner.
Christian Iseli assisted by Barry Hunter took the Course Designers through a vigorous course of presentations and representations, showing one and all how it should be done.
Jan Devaere had 6 FEI Stewards to train to his high level of efficiency and all met up to his demanding standards, with those seeking promotion, getting it.
Philip Bateman took the few remaining technical delegates through some intensive training with power point presentations and written tests to achieve the desired levels.
Sunday started as early as possible to get everyone on the road straight after lunch.
On the lighter side, Unicorn host Sydney Smith was pleased to welcome the conference participants back again and Fran More, with her team of helpers, produced an elegant three-course dinner, which was enjoyed by all 38 diners on Saturday evening. The social and networking aspect of the weekend is a key point, when new friends are made and working relationships are forged. Everyone there could make a contribution and join in discussions based on their own experiences.