3 juli 2015
Chablis: the dressage winners
The first of the two dressage days of the CAI3* Chablis was concluded yesterday under tropical circumstances. The pony pairs and pony four-in-hands as well as the horse singles and horse pairs entered the arena of the well-organised event.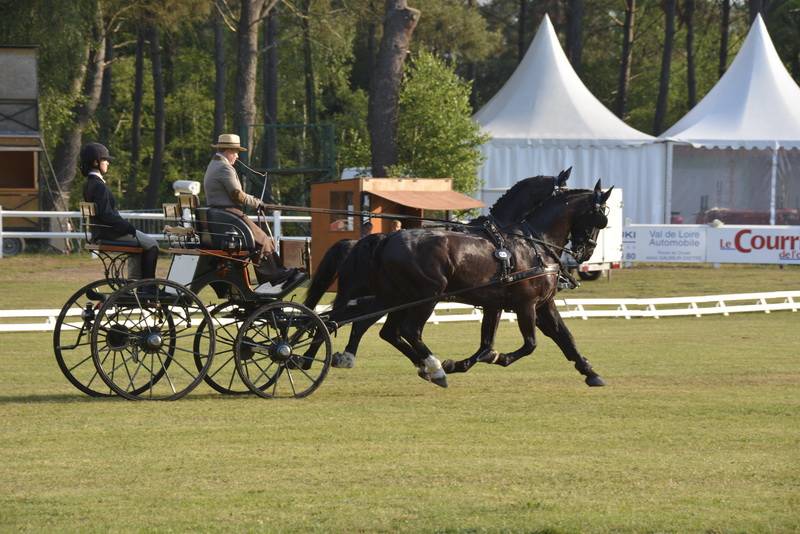 It was a close call in the pony four-in-hand class. Frenchman Gilles Arriat set the best dressage score, less than one point ahead of Philippe Gratpanche and Belgium's Bart Verdroncken, which promises a strong battle in the marathon.
The top five in the horse pairs class is dominated by the French drivers, led by Eve Cadi Verna. Four-in-hand driver Thibault Coudry, who has switched to driving a pair this year, is the runner up with very little difference. Franck Grimponprez came third, ahead of host Michael Sellier.
Today, the international pony singles as well as the national drivers will enter the main arena for the dressage.