16 mei 2010
De Boer wint in Windsor
Double World Cup Champion Boyd Exell dominated his first international outdoor competition at the Royal Windsor Horse Show. The Australian four-in-hand driver put down a wonderful dressage test which placed him no less than 13 points ahead of his fellow competitor Tucker Johnson from the USA and he did not give away his lead throughout the whole competition.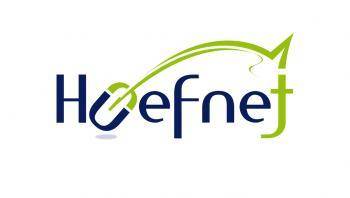 Wereldkampioen Harrie Verstappen won de marathon in de achtertuin van de Britse koningin Elizabeth en stond na twee onderdelen aan de leiding in het tussenklassement met een geringe voorsprong op de Fransman François Dutilloy. In de vaardigheidsproef tikte Verstappen echter drie balletjes van de kegels en liet hij fikse tijdsoverschrijding noteren. In het eindklassement zakte de Brabander naar de zesde plaats. De overwinning ging naar Dutilloy, voor de voor Ierland rijdende Engelsman Barry Capstick en de Brit David Matthews jr. Aart de Leeuw werd keurig achtste.
Bij de vierspannen won de kersverse Wereldbekerkampioen Boyd Exell zijn eerste internationale buitenoptreden met verve. De Australiër won met een dijk van een dressuurproef het eerste onderdeel en hem kon de overwinning na de winst in de marathon niet meer ontgaan. In tegenstelling tot zijn collega Chester Weber rijdt de Amerikaan Tucker Johnson wel een aantal wedstrijden in Europa. De flamboyante menner viert komende week zijn 46ste verjaardag en vierde dit alvast in Windsor met de tweede plaats. Rainer Duen uit Duitsland werd derde. Hans Heus eindigde als tiende, terwijl Ton Monhemius met de 19de plaats de rij sloot.
Klik hier voor alle uitslagen.
De Boer had na de dressuur en de marathon een voorsprong van acht strafpunten opgebouwd op Bücker en zette als enige pony vierspanmenner een dubbele foutloze vaardigheidsproef neer waardoor hij als winnaar werd gekroond.
De derde plaats werd opgeëist door de Belgische Tinne Bax. Aart van de Kamp sr. eindigde als zesde in het negen deelnemers tellende veld.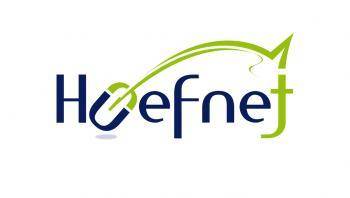 World Champion Pair Driving Harrie Verstappen won the marathon in Windsor Horse Park and was in the lead after two phases. But the pressure of his advantage of less than 2 points to Frenchman François Dutilloy was too much for the Dutch driver. He knocked three balls down and exceeded the time allowed, which made him drop to the sixth place. Dutilloy won Royal Windsor Horse Show for the first time in his career ahead of Barry Capstick representing Ireland and Great Britain's David Matthews jr.
After winning the marathon as well, the one knock down in the final obstacle driving competition did not endanger Exell's fourth four-in-hand victory at Windsor. Other than his colleague Chester Weber, USA's Tucker Johnson is competing at several shows in Europe this season. The flamboyant driver is celebrating his 46th birthday this week and already celebrated this in Windsor taking the second place. Rainer Duen from Germany took the third place.
Jan de Boer from the Netherlands won the pony teams class. The 2007 World Champion came third in dressage, won the marathon and kept his lead to the reigning World Champion Tobias Bücker from Germany in the cones competition. The third place went to Belgium's Tinne Bax.