24 oktober 2015
Derde editie Rijo International Horse Fair in de startblokken
Op 6, 7 en 8 november wordt de derde editie van de succesvolle Rijo International Horse Fair gehouden op de terreinen van Rijo Stables in Weert. De voorbereidingen zijn inmiddels in volle gang.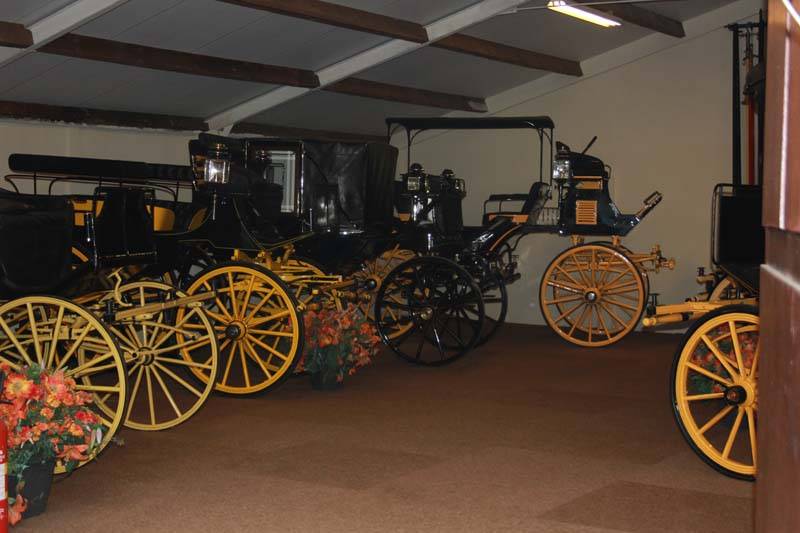 Rijo Stables is er in geslaagd een groot aantal standhouders te trekken zoals Kühnle koetsen, Sigrid Axthelm uit Duitsland met exclusieve kleding voor o.a authentiek gerij, Karin Voets met schilderijen, Fam. Plooy met hoeden, Koets & Co, Vernafix met houten omheiningen en poorten, Masters Diervoeders, JK trucks met o.a. vrachtauto's, J.G Sattlerei kutschen geschirre, Hansmeier Kutschen, Schuman's Fashion, Mode en lifestyle "Le Jeune de Lux" en SL Dekor.
Er zijn diverse authentieke en nieuwe rijtuigen aanwezig voor wedstrijdrijders en hobbyrijders. Ook het boek 'Met gevoel mennen' is verkrijgbaar en er zijn leuke aanbiedingen!
Iedere dag vinden er diverse demonstraties en clinics plaats, het programma hiervoor volgt binnenkort.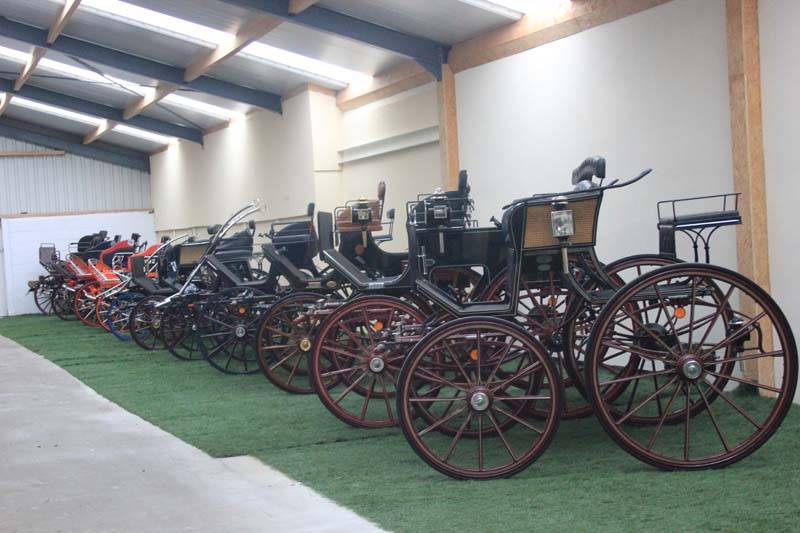 U kunt gratis parkeren en de entree is eveneens vrij. Er is bovendien goed eten en drinken én er zijn optredens van Pete Young.
Openingstijden:
vrijdag 6 november: 10.00 – 20.00 uur
zaterdag 7 november: 10.00 – 20.00 uur
zondag 8 november: 10.00 – 18.00 uur
Klik hier voor meer informatie
A large number of vendors will be present at Rijo Stables including Kühnle carriages, Sigrid Axthelm from Germany with exclusive clothing for traditional turnouts, Karin Voets with paintings, The Plooy Family with hats, Koets&Co, Vernafix with wooden fencing and gates, Masters Animal Feed, JK Horsetrucks, J.G. Saddlery, Carriages adn Harness, Hansmeier Carriages, Schuman's Fashion and lifestyle, "Le Jeune de Lux", en SL Decor.
A wide variety of traditional and new carriages will be available for both competitive and recreational drivers. The book "Driving with Feeling" will also be available as well as other exciting deals!
Diverse demonstrations and clinics will be taking place every day. A complete program will soon follow.
Parking is free and there is no entry fee. Food and drink is available as well as performances by Pete Young.

Open Hours:
Friday November 6th: 10.00 – 20.00 uur
Saturday November 7th: 10.00 – 20.00 uur
Sunday November 8th: 10.00 – 18.00 uur