6 July 2020
2020 FEI World Championships Four-in-Hand in Valkenswaard on track with FEI approval
The organisation behind Driving Valkenswaard International is pleased to announce that their plans to organise the FEI World Championships for Four-in-Hand horses in October of this year are on schedule. The OC has received the approval of both the Royal Dutch Equestrian Federation and now the FEI.
'We are very grateful with the support from the KNHS and the FEI. This is a giant step towards a World Championship during this challenging year, but we are not quite there yet,' explains chairman Ludo Hertroijs. 'We are working with the municipality of Valkenswaard to see how we can deliver a competition that is safe for all participants.'
The Organising Committee is liaising whether the event can be open to the public.
Current plans would see the famous DVI venue at Exell Equestrian in Klein Schaft (Valkenswaard) being the stage for the 2020 World Championships from 7-11 October.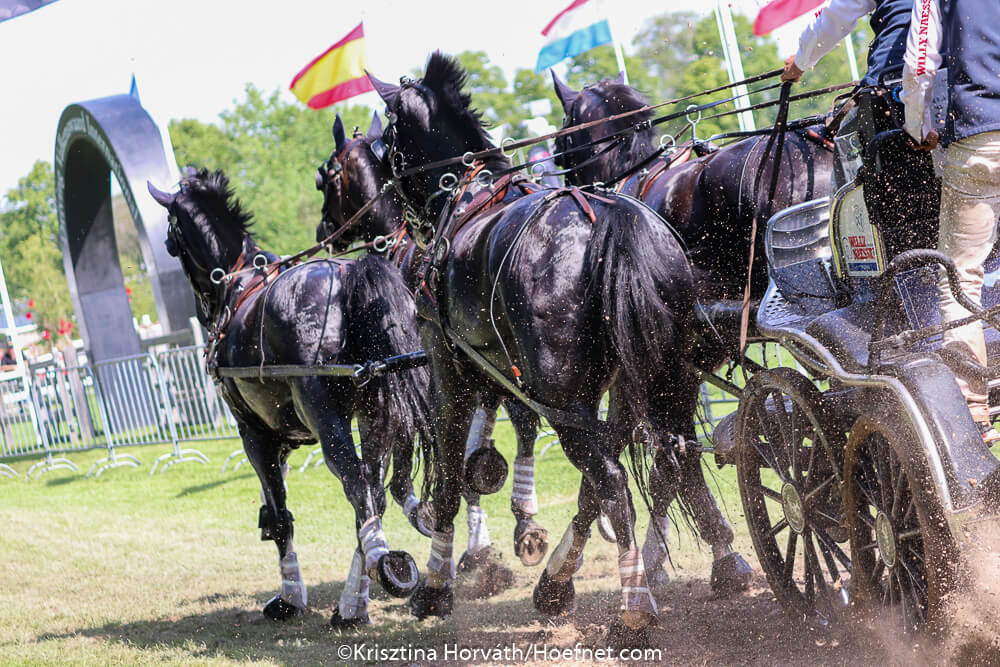 Photo:
Krisztina Horváth
Copyright reserved. Acquisition without acknowledgment and permission from [email protected] is not allowed.