8 August 2017
2020 Four-in-hand World Championships Horst aan de Maas
The FEI, the international equestrian sport federation has awarded the 2020 Four-in-hand World Championships to the organizers of the international competition in Horst aan de Maas. The World Championships will be held September 2-6, 2020 on the grounds of the equestrian event centre Grandorse in Kronenberg (Horst aan de Maas).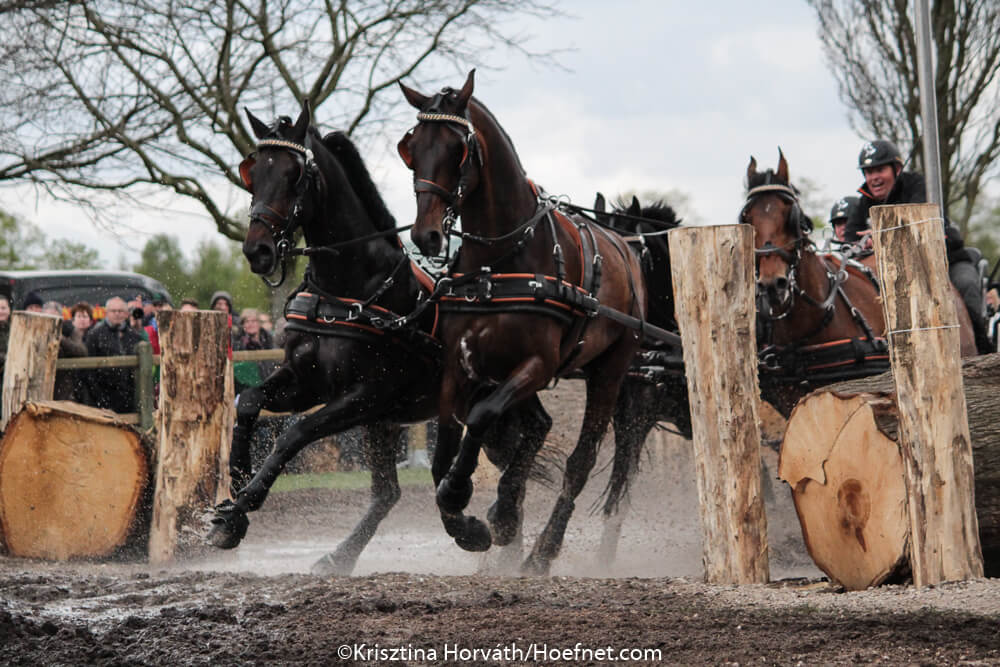 IJsbrand Chardon
Photo:
Krisztina Horváth
This is the second large-scale event for the organization as the World Championships for single horses and para-drivers will be held next year from August 31st-September 2nd. This is the seventh time that the Netherlands will host a World Championship for Four-in-hand horses, the first being in Apeldoorn in 1976, followed by Apeldoorn again in 1982, and 1988, Den Haag in 1994 – as part of the World Equestrian Games, Beesd in 2008 and Breda in 2016. Now Horst aan de Maas will have the chance to put the Netherlands once again on the map as a true carriage driving country.
"Looking at our ambitious organization, this international championship fits perfectly into our vision of organizing top driving events. We are truly honoured that both the KNHS and the FEI have placed their trust in us by awarding us this prestigious championship," according to chairman Nico Rijnbende.
In April, the grounds of Grandorse hosted a large scale international driving competition with over 100 competitors for the first time. The show was well received by both international competitors and officials, who described the event as 'World Championship worthy'. In May, the grounds were once again used for a large national driving competition and it was recently announced that another driving competition will be held there the beginning of September.
"The property has more than nine marathon obstacles, so that every competition we can rotate and use just the six or seven that we need," tells course designer and organizer Jeroen Houterman. "After the first two events, we now have a much better idea of what we need to do to make the World Championships in 2018 and 2020 even better. The grounds work perfectly for an event of this size and we are all looking forward to making these championships a great success."
Proposed program World Championships 2020:
Monday August 31                     Arrival of competitors
Tuesday September 1                Opening Ceremony & Nations night
Wednesday September 2           Veterinary Inspection
Thursday September 3              Dressage – part 1
Friday September 4                   Dressage – part 2
Saturday September 5               Marathon
Sunday September 6                 Cones and medal ceremony