18 August 2021
43 drivers from 10 nations to start at European Championships Budapest
Fifty years after the first European Championship for four-in-hands was held in Budapest, the Hungarian capital city will from 30 August to 5 September welcome Europe's top drivers again. 43 competitors from 10 nations will compete in Kincsem park in the city center, nine countries will battle it out for the team medals.
At the same time as the European four-in-hand and vaulting Championships, Budapest is also hosting the 'World of Hunting and Nature Exhibition' which gives an extra dimension to the celebration of this milestone. In 1971, the European Championship was held in Budapest as side event of the first World Hunting Exhibition where Prince Philip was the guest of honor.
The complete individual podium of the 2019 European Championships will start in Budapest with title defender Bram Chardon, Benjamin Aillaud from France and Belgium's Glenn Geerts. Home nation Hungary is represented with 9 drivers, Germany sends 8 competitors and the Netherlands will travel with 6 participants.
The European Championship will start on 1st September with the horse inspection, followed by dressage divided over Thursday and Friday. Saturday is marathon day with eight impressive obstacles, designed by World Championship course designer Gabor Fintha. The winners of the medals will be announced after the final obstacle driving competition on Sunday 5 September.
Click here for the competitors list and the timetable.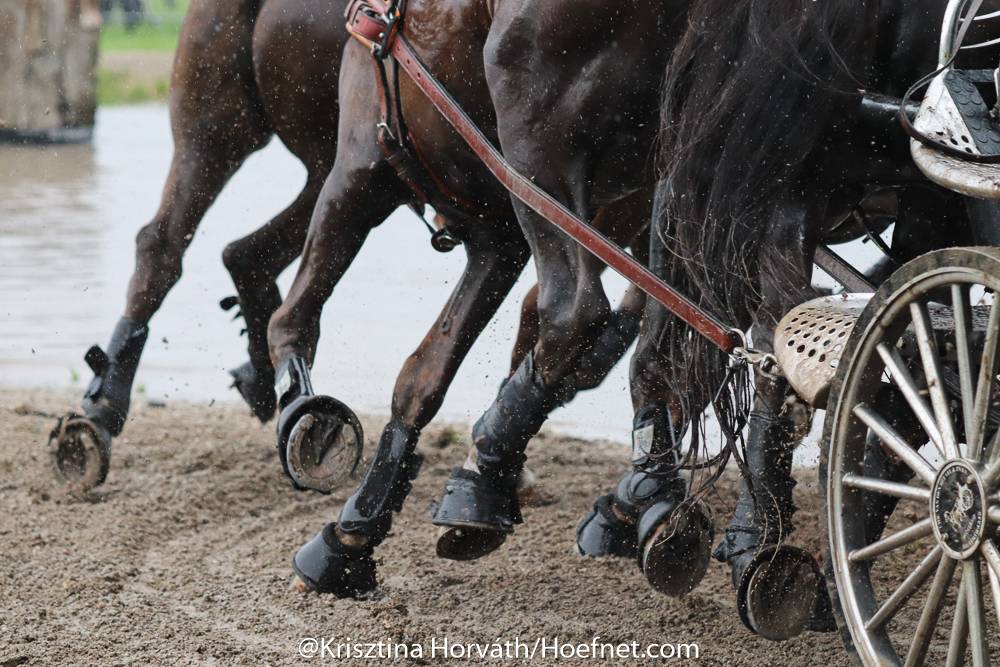 Photo:
Krisztina Horváth
Copyright reserved. Acquisition without acknowledgment and permission from [email protected] is not allowed.