5 October 2020
57 Competitors from 17 nations to start at World Singles Pau
The FEI Driving World Championship for Singles will take place from 21st to 25th October in Pau, France. The Organising Committee can count on a nice competitors field, which exists of 57 competitors from 17 nations. 15 teams will compete against each other in the Nations competition. Kelly Houtappels-Bruder will represent Canada on individual basis, as well as Talvikki Järvinen from Finland.
Reigning World Champion Bartek Kwiatek will start in Pau, as well as Saskia Siebers and Marion Vignaud who will defend their respective silver and bronze medal. The Netherlands is the defending Champion in the Nations competition.
Provisional titmetable Pau:
Tuesday 20 October:      Horse Inspection
Wednesday 21 October:   Dressage (part 1)
Thursday 22 October: Dressage (part 2)
Friday 23 October:       Marathon
Saturday 24 October:    day off
Sunday 25 October:       Cones, prize giving & medal ceremony
Click here for the complete competitors list and more information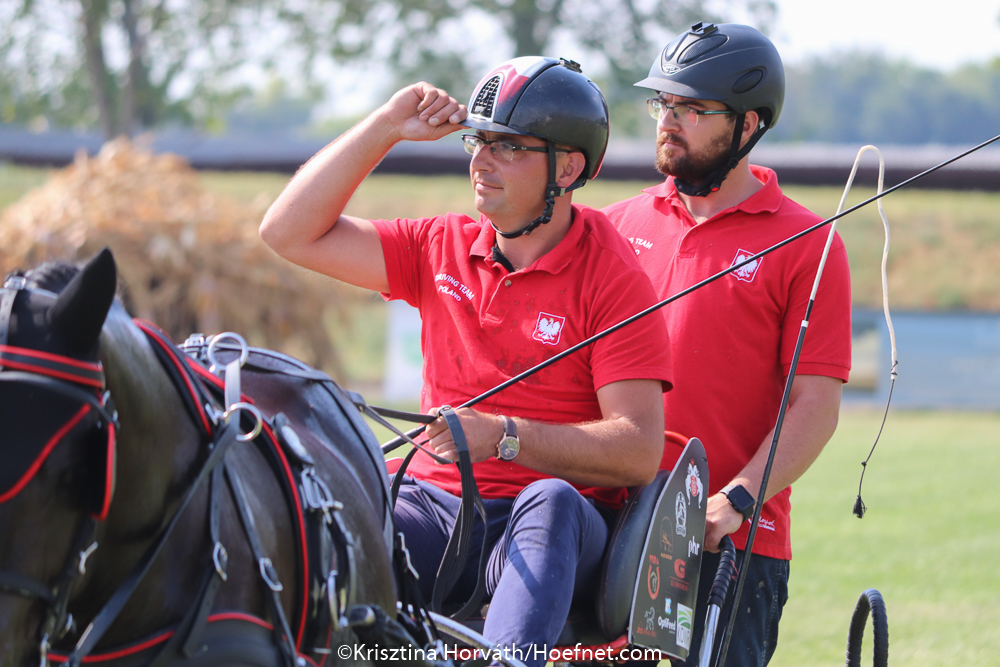 Bartek Kwiatek
Photo:
Krisztina Horváth
Copyright reserved. Acquisition without acknowledgment and permission from [email protected] is not allowed.