13 July 2016
Aachen: Boyd Exell sets the tone
What started as a beautiful day ended with heavy rain showers on the first competition day of the world's largest equestrian event in Aachen, Germany. Boyd Exell from Australia was one of the last competitors to drive in dry weather and put down a very good performance with his team of Dutch and Swedish warm blood horses. Boyd won this first dressage test ahead of Ijsbrand Chardon and Chester Weber.
There was not much at stake for the four-in-hand drivers today, who were judged during the former FEI Dressage Test 8A. This test was common for many, but new to the several newcomers on the international circuit.
Today's performances allowed the drivers to test their teams before the important official dressage test, which is scheduled for Thursday.
This test will count for both the individual and the team rankings.
Click here for the starting orders and results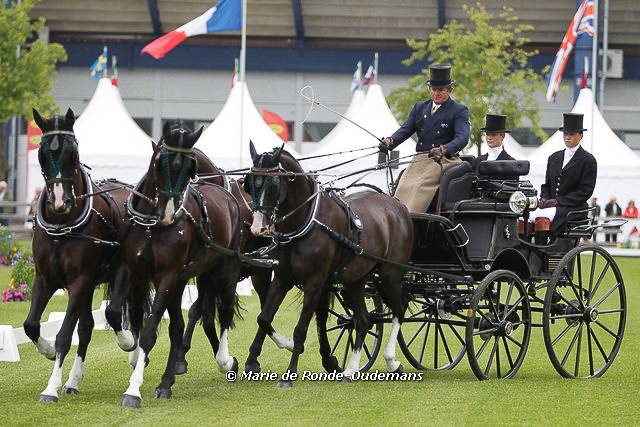 Photo:
Marie de Ronde-Oudemans