12 July 2016
Aachen: Royal passenger for Baron von Buchholtz
Sweden is partner country in Aachen this year and this is noticed all over the venue! The Swedish royal couple is present in the Soers these days and international four-in-hand driver Baron Wolf von Buchholtz had the honour today to have the Swedish King Carl XVI Gustaf as passenger on his carriage.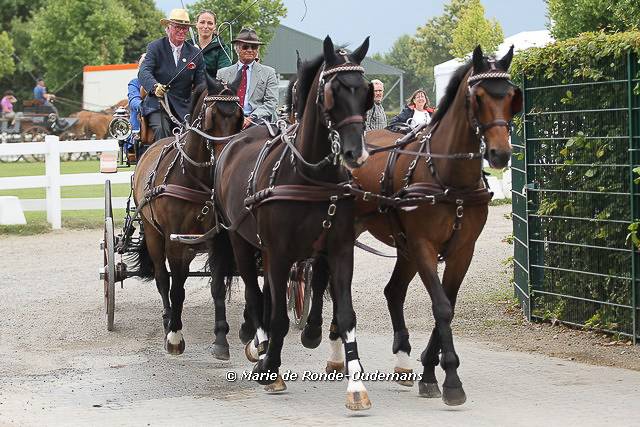 Photo:
Marie de Ronde-Oudemans
Vice-President of the Aachen-Laurensberger Rennverein Baron Wolf von Buchholtz will be the test driver in the dressage on Wednesday and Thursday and has therefore brought his four-in-hand to Aachen. King Carl XVI Gustaf much enjoyed the tour around the venue this afternoon.