17 July 2018
Aachen 2018: all horses fit to compete
The largest equestrian event in Aachen started this morning for the four-in-hand drivers with the first Horse Inspection. The 120 horses of the 24 competitors were presented under a lovely morning sun shine to the international Ground Jury, led by Bert Jambon (BEL), Zsuzsanna Mihok (HUN), Pia Skar (DEN), Rainer Wannenwetsch (GER) and Andrew Counsell (GBR). All horses were declared fit to compete and the holding area remained empty throughout this first test.

The draw for the Dressage on Wednesday and Thursday is at 13.00 after which the starting orders will be published.
The competitors will enter the Driving Stadium for the first time on Wednesday at 13.00 hrs. for the first Dressage test, which does not count for the individual and team classification. The 'Official' Dressage test is scheduled on Thursday and these results will count towards the individual and team ranking.
Click here for more information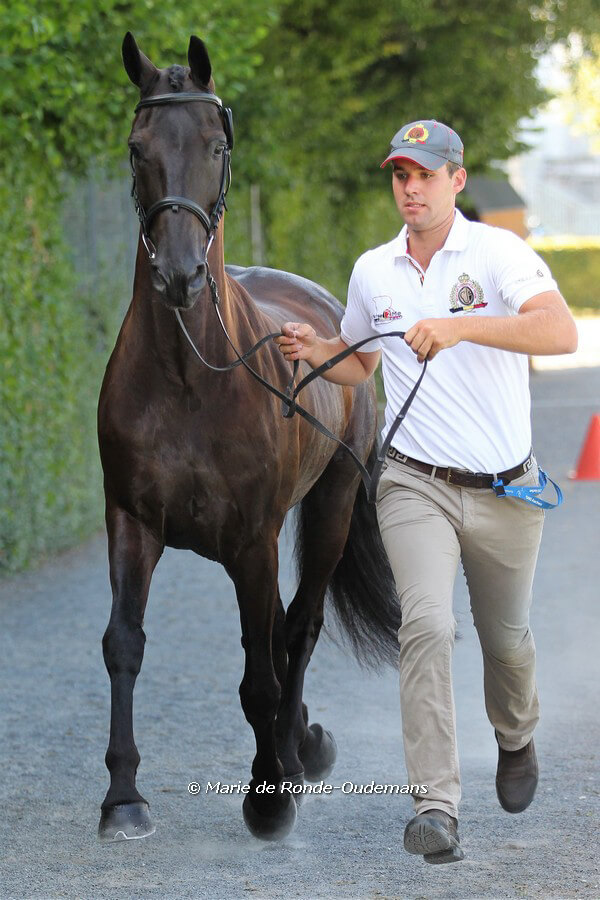 Edouard Simonet
Photo:
Marie de Ronde-Oudemans