18 July 2018
Aachen 2018: Boyd Exell's Dressage Test 'straight out of the book'
The prestigious international four-in-hand competition in Aachen started today with the first dressage test (which does not count for the individual or team classification). Reigning World Champion Boyd Exell drove a test 'straight out of the book' and won, ahead of USA's Chester Weber and Dutchman IJsbrand Chardon.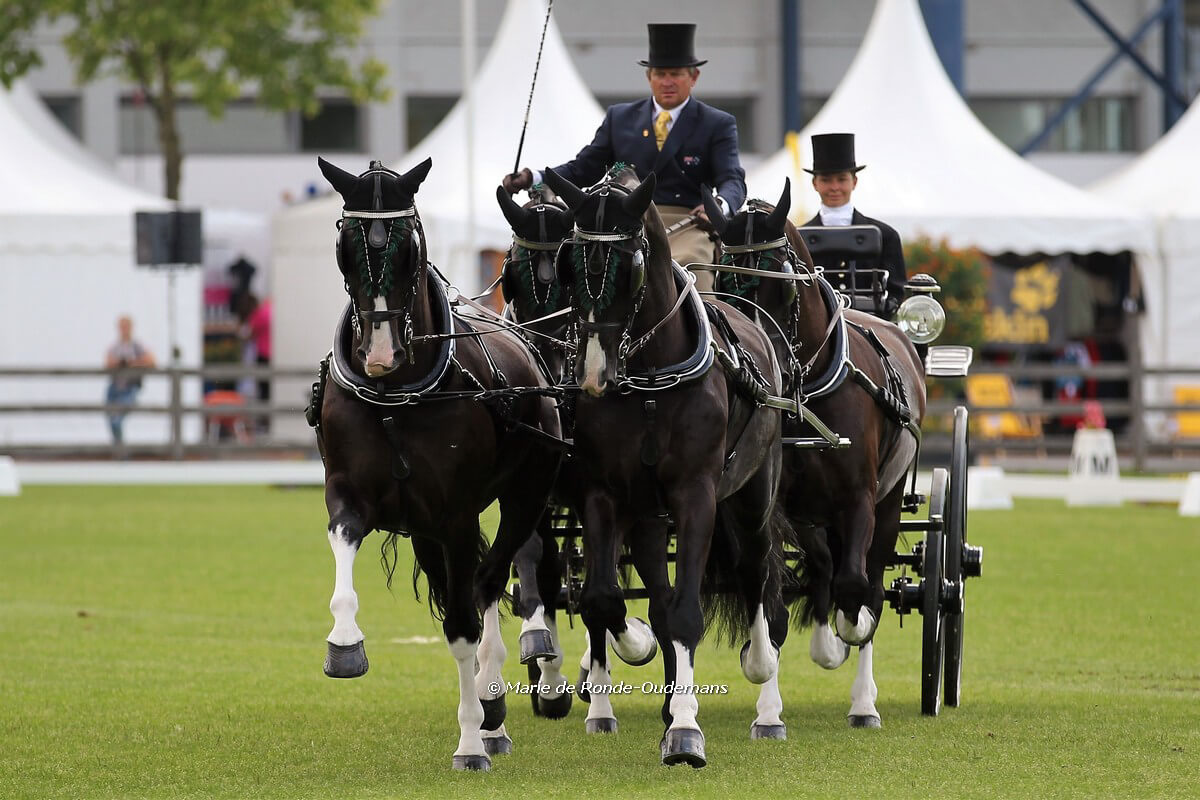 Boyd Exell
Photo:
Marie de Ronde-Oudemans
Boyd's broken ankle did not seem to have any impact on his performance. The Netherlands-based Australian driver presented his team as a solid block and showed perfect transitions. Chester Weber followed in second place with over eight points difference.
French driver Benjamin Aillaud drove the Arabo Friesian team of Dutch owner Eric Bouwman to the fourth place, followed by 25-year-old Aachen-debutant Bram Chardon who also drove a solid test. The second Arabo Friesian team in Aachen finished in sixth place. The team from Jelle's Home was driven by Edouard Simonet who was the best placed Belgian. Mareike Harm was the best German driver in seventh place.
Young driving talent Anna Sandmann also made her debut in Aachen today and ended in 11th place.
The 24 competitors will start in the 'official' dressage test on Thursday from 10.00 hrs. These results will count for both the individual and the team rankings.