20 July 2019
Aachen 2019: magnificent marathon for Koos de Ronde
Koos de Ronde drove a magnificent marathon today in Aachen. The reigning Dutch Champion set the fastest times in no less than five of the eight obstacles en won this phase of the competition, just like he did in 2018. His compatriot IJsbrand Chardon finished in second place, ahead of the leader after dressage, World Champion Boyd Exell. The Dutch team are far in the lead in the Nations Cup, ahead of France and host nation Germany.
Humid weather
It was very humid today in Aachen, where hot sunshine took turns with rain showers. After the last competitor had passed the finish line, Aachen was tortured with heavy rain and thunder and lightening, but by that time all horses were already safe in their stables.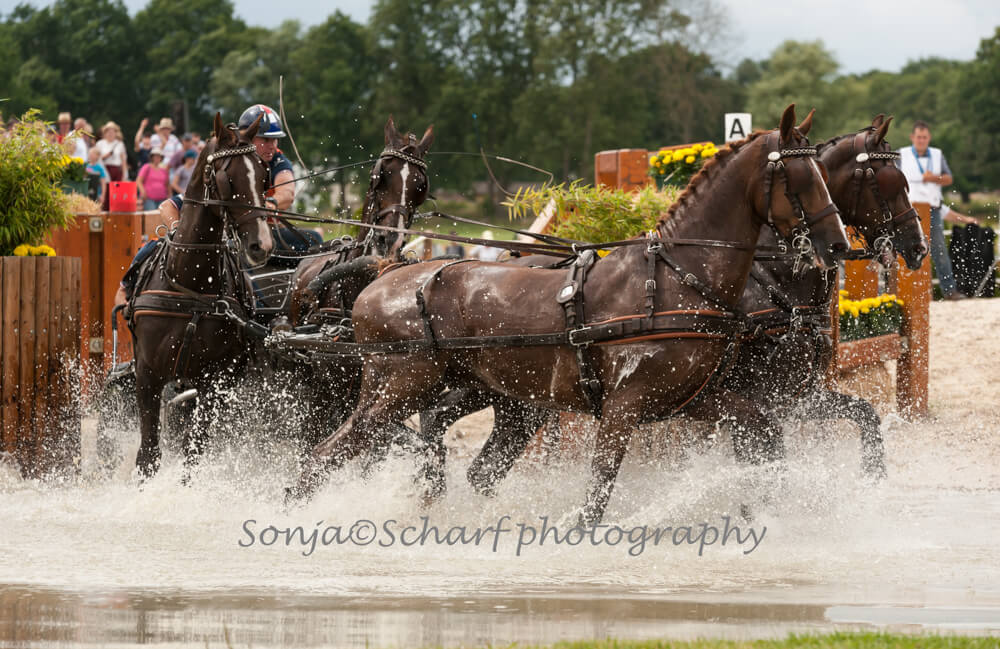 Koos de Ronde
Photo:
Sonja Scharf
Not tougher than previous years
Koos de Ronde was obviously very pleased with his results: "It went really well for me. I just was not as fast in the water obstacle, my horses looked at the fountains and the water was rather deep, but all other obstacles went really well. My horses kept going and I did not make any mistakes. This was the toughest marathon we have had so far this season, but to me it was not any tougher than previous years."
Deep bow
IJsbrand Chardon was also very happy: "My horses keep surprising me. I find it amazing that Enrico whom I have in my team for the first time this season, does so well. I make a deep bow for this horse." Chardon senior was very sorry for his son Bram, who had to retire after one of his leaders fell on the way out of obstacle 2. The horses had to be taken out of harness and after that it did not make sense to continue the marathon. Luckily the horse was not injured.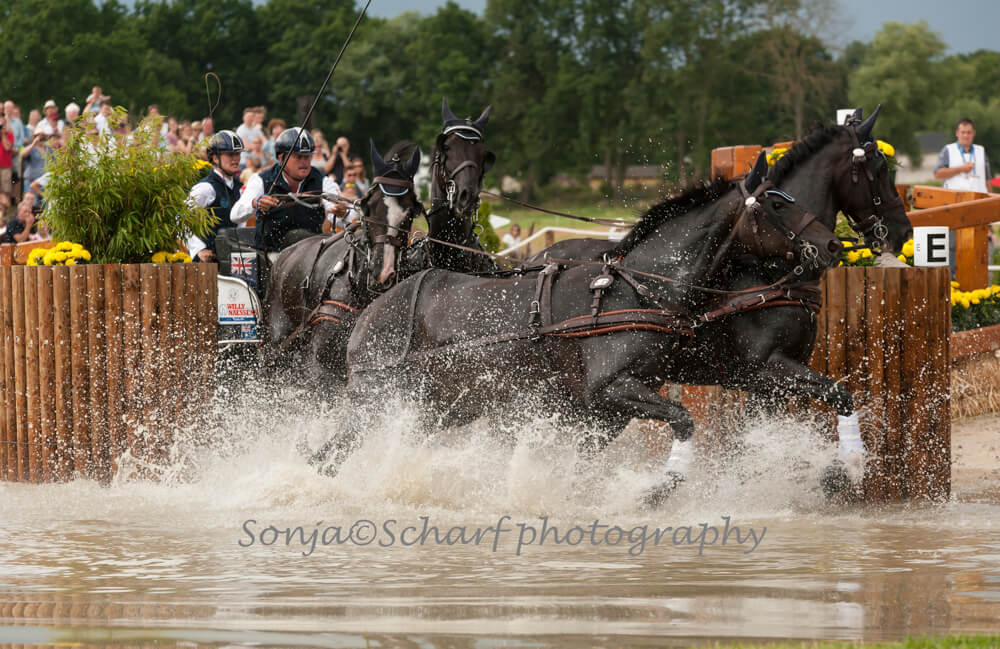 Boyd Exell
Photo:
Sonja Scharf
Too hard
Dressage winner Boyd Exell finished in third place today and was happy with his horses and his result, but not happy with the marathon: "The marathon was too hard, too rough on the horses. It was not very nice to drive and I think it was not nice to watch for the spectators. My team went super, but in the end I started to feel sorry for them.
Boyd has kept his lead and had an advantage of a little more than 6 points to IJsbrand Chardon, who is very closely followed (0,35) by het team mate Koos de Ronde, which will guarantee a very exciting cones competition tomorrow.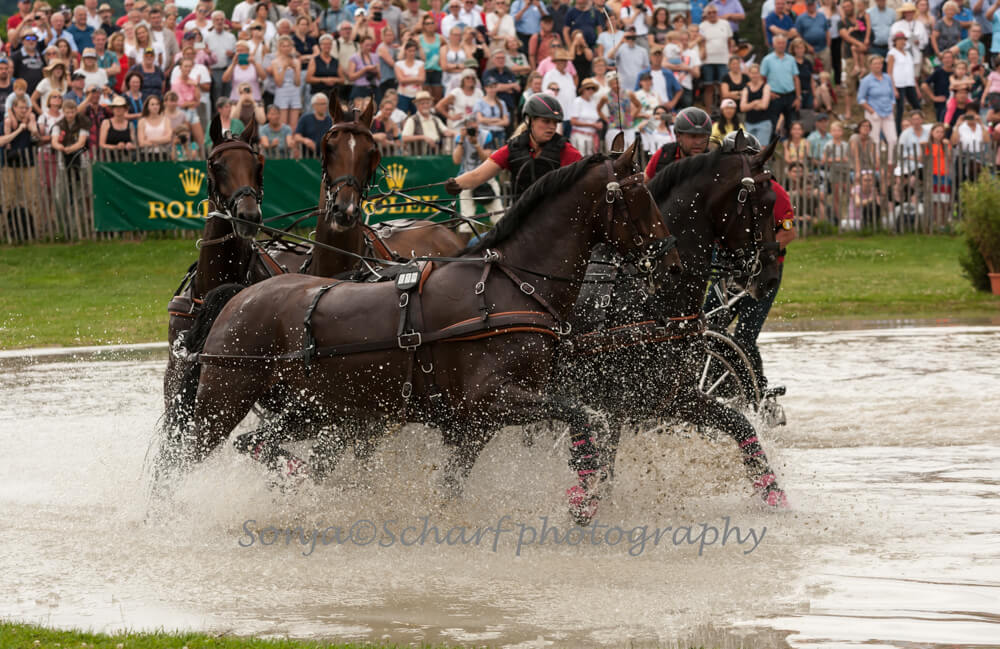 Anna Sandmann
Photo:
Sonja Scharf
Girl power in the marathon
Best German driver today was Georg von Stein in 6th place. But young individual driver for Germany Anna Sandmann, who drove a very strong marathon, closely follows him in the marathon results. Anna has moved up to the 6th place in the standings after dressage and marathon and is herewith the best German driver so far. Some more girl power in the marathon with Mareike Harm, who finished 8th in the marathon and is currently just behind Anna in 7th position in the rankings.
Click here for all starting orders and results.
Copyright reserved. Acquisition without acknowledgment and permission from info@hoefnet.nl is not allowed.