23 July 2017
Aachen: National anthems for the Netherlands and Australia
The Dutch four-in-hand team and Boyd Exell were again invincible at the CAIO Aachen. The Orange Team claimed victory for the tenth consecutive time, Boyd Exell won the largest equestrian event in the world for the eighth time.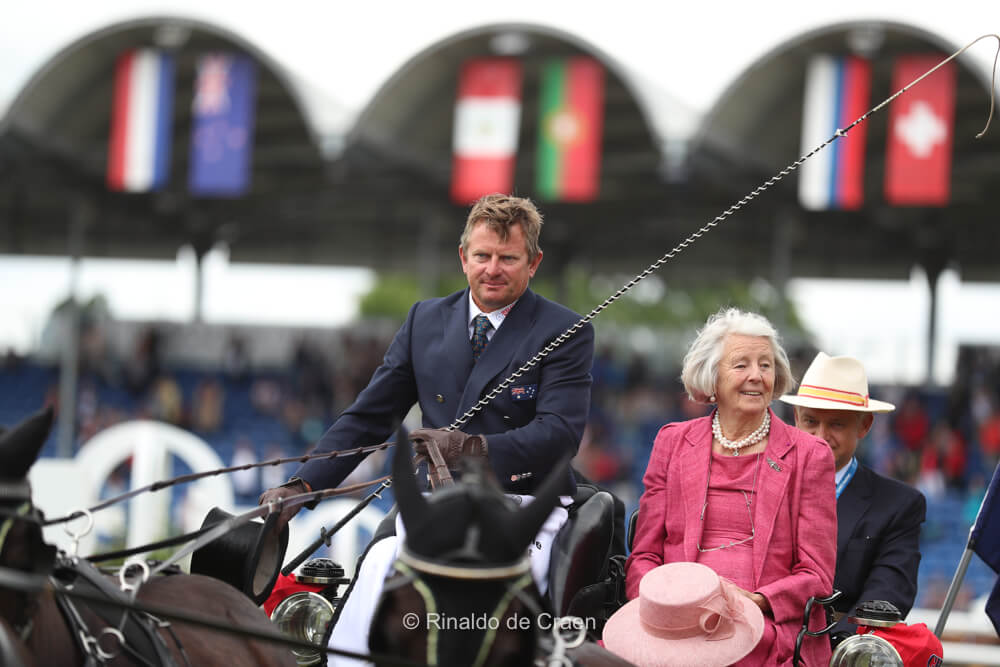 Boyd Exell
Photo:
Rinaldo de Craen
After winning the dressage and taking the fourth place in the marathon, Boyd had an advantage of over 10 penalty points to his student Eduard Simonet before he went into the arena. Boyd drove clear and finished just outside the time allowed, but this did not affect his eighth title.
The Belgian drivers impressed in the final obstacle driving competition. Leading man Edouard Simonet, Dries Degrieck and Glenn Geerts all went double clear, which resulted in a well-deserved silver medal for this young, talented team. Edouard moved up to the second place in the individual ranking after leading Dutch driver IJsbrand Chardon had two knock downs.
German Champion Christoph Sandmann was the best German driver on the sixth place.