19 July 2017
Aachen: From sun hat to rain hat
The opening day of the CAIO Aachen 2017 went from burning sunshine to heavy rain showers. The dressage competition actually had to be stopped for 15 minutes because of the rain. Reigning World Champion Boyd Exell won this first competition, ahead of Chester Weber and IJsbrand Chardon.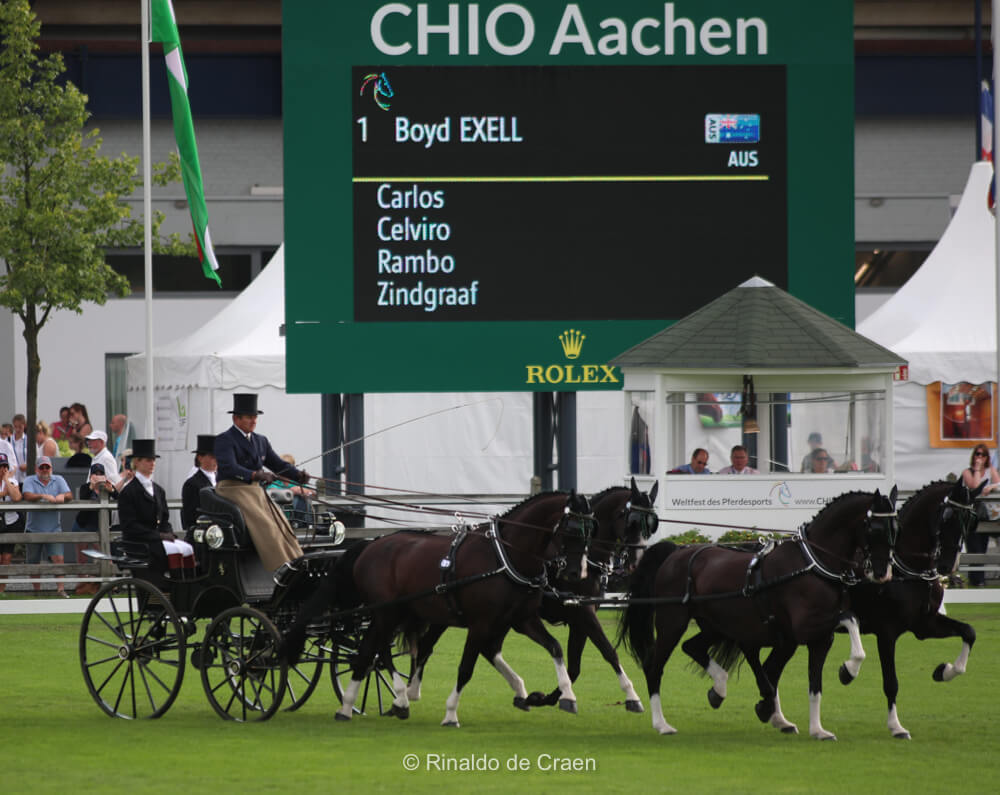 Boyd Exell
Photo:
Rinaldo de Craen
One of Boyd's leader horses became a bit irregular in the first part of this class, but this did not affect his scores. Chester Weber's horses formed a nice team and his test was awarded with the second place. Chardon entered the arena just when the rain was at its worst, but he performed well and finished just behind Chester on the third place.
The four-in-hand drivers will enter the arena again from 10.00 onwards on Thursday for the official dressage test, which counts for both the individual competition and the Nations Cup.