27 October 2022
Alexander Flocke new course designer CHIO Aachen
At CHIO Aachen 2023, Alexander Flocke will be the new course designer for the Four-in-Hands. The 58-year-old from Overath is the successor of the very experienced Dr. Wolfgang Asendorf.
Asendorf was the responsible course designer at CHIO Aachen about twenty times and has repeatedly shown his talent for designing a demanding and at the same time horse-friendly courses, such as the World Equestrian Games in Aachen 2006. In addition, he built, among other things, the World Championship Four-in-Hands 2016 in Breda (NED) and during the World Equestrian Games 2016 in Tryon (USA) he was the technical delegate. Asendorf will end his career as international course designer by the end of 2022.
Fun and excitement
Alexander Flocke was the course designer in Dillenburg for many years and was also responsible for Kronenberg (NED), Lisieux (FRA), Lipica (SLO) and Schildau (D). In 2020 he was promoted to level 4, the highest attainable level for an international course designer.
"It is a huge challenge to send four horses through a combination of obstacles," says Flocke. "It is a challenge for the horses and drivers, but also for the course designer. My job is to offer lines that are difficult and horse-friendly." His goal is to present the sport in the best possible way and to provide lots of fun and excitement, both for the drivers and spectators.
Tips
"We know that Alexander Flocke's courses make great sport," said Birgit Rosenberg, Sports Director of CHIO Aachen. "I am therefore very much looking forward to 2023." Alexander Flocke is also enthusiastic. "It is an honor to be part of CHIO Aachen", he says. Asendorf will provide him with some tips. "Of course I will gladly accept it. He is one of the most highly regarded course designers of the past two decades."
Click here for more information
Source: CHIO Aachen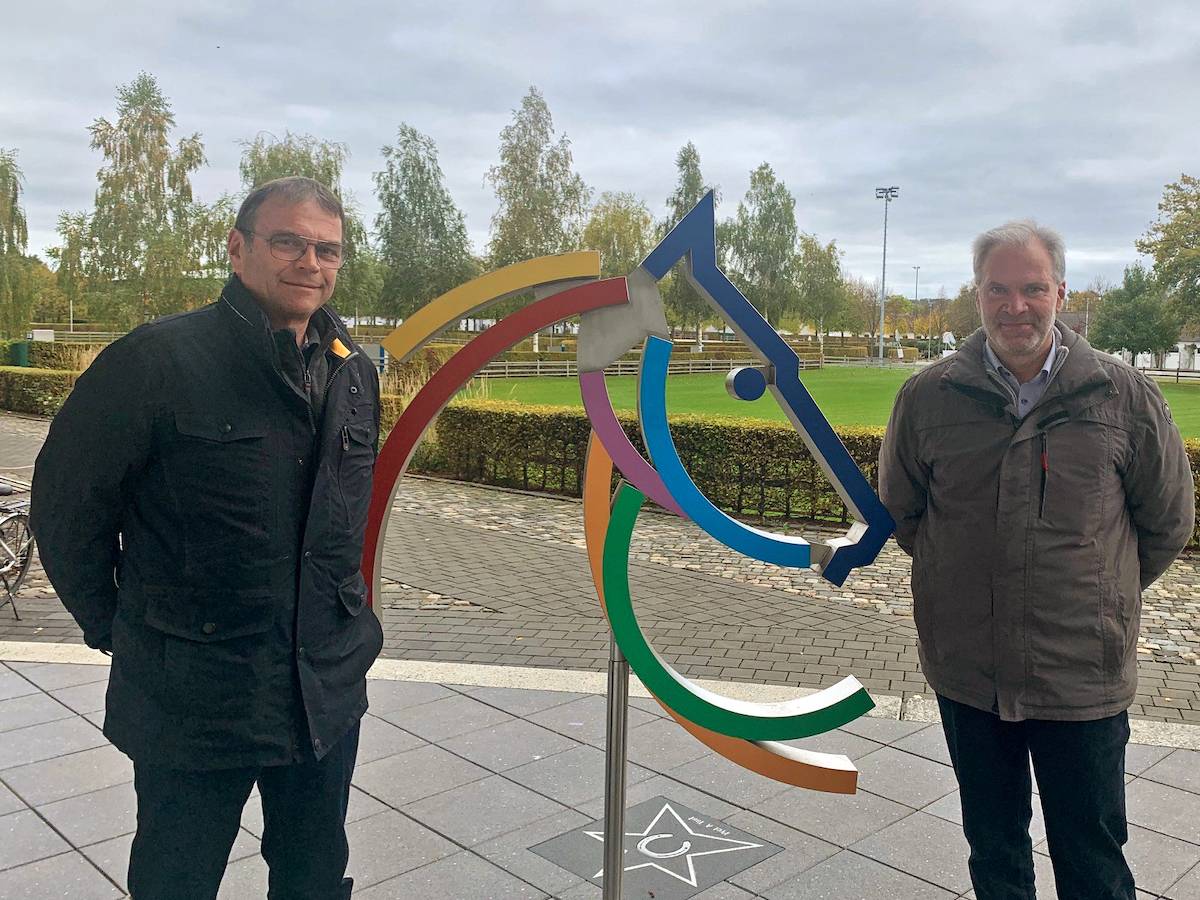 Dr. Wolfgang Asendorf (left) and Alexander Flocke (right)