20 October 2018
Annika Borg is the new Swedish chef d'equipe
Annika Borg is the new chef d'equipe for all Swedish driving classes. Annika will from now on lead the seniors, youth and para equestrian competitors. Annika has taken over the reins from Lotta Pålsson, who was the chef d'equipe for the senior classes for eight years and from Camilla Kvist, who took care of the para drivers. Annika was in 2015 appointed as chef d'equipe of the Swedish youth drivers, who have been very successful.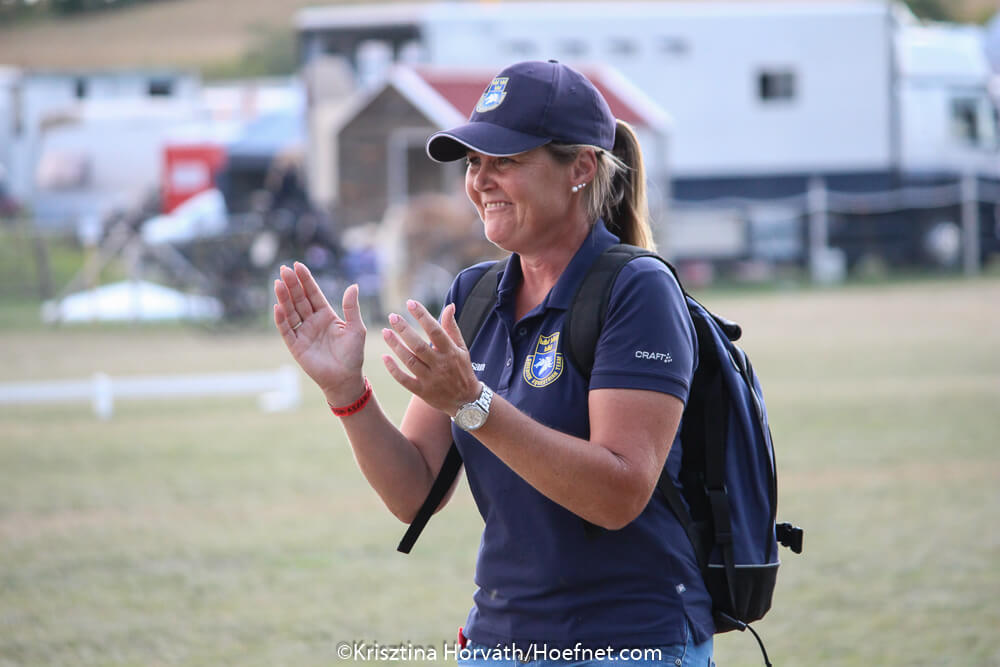 Annika Borg
Photo:
Krisztina Horváth
"It is going to be exciting to follow the squads and make new goals. We are going to be there as resource for the drivers," explains Annika. Her goal is to reach the highest level in all driving disciplines: "I am going to listen to each driver and find out what kind of assistance he or she needs, whether it is training or help during competitions. The training with Glenn Geerts and Michael Freund was much appreciated by the drivers and we are happy to continue working with them in 2019." Annika will have Tobias Mattson on her side as her advisor and she is very much looking forward to taking on the job: "I am so passionate about driving, I just had to say 'yes'! I guess I am a Driving nerd!"
Annika will have a meeting soon with all squads to determine the plans for next season. The ponies and horse pairs have a World Championship to look forward to, the four-in-hand drivers will focus on the European Championship. For the other classes the main goal is the Nordic Championships in Norway.
Annika Borg is well known in the international Driving World. She was the groom of international top four-in-hand driver Tomas Eriksson for many years. Annika was educated at the national equestrian school in Flyinge and worked for several international drivers in Germany, USA and Sweden. She is also a Level 1 FEI Driving Steward.