3 April 2018
Are you ready to succeed Bartlomiej Kwiatek as the new FEI Athlete Representative?
At the end of September the term of the current FEI athlete representative on the FEI Driving Committee, Polish single driver Bartlomiej Kwiatek will come to an end. The FEI is calling on all eligible drivers to consider putting their name forward to become a candidate!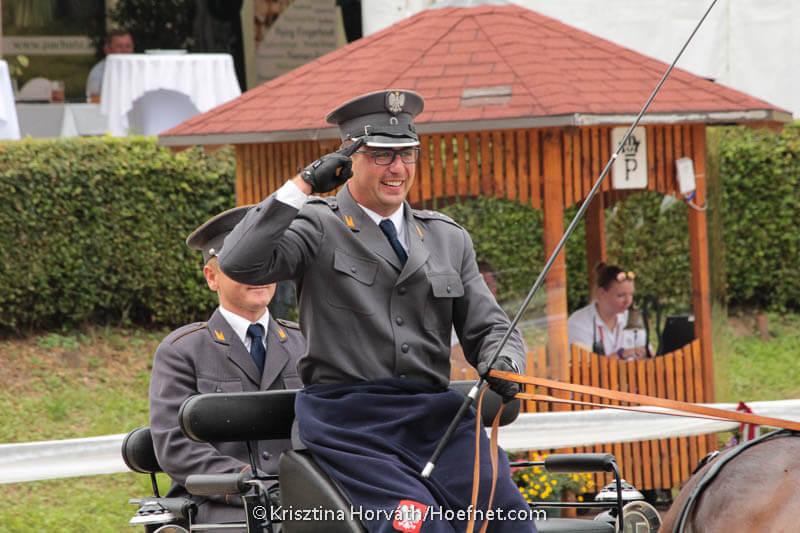 Bartlomiej Kwiatek
Photo:
Krisztina Horváth
This position is a really important and vital role providing a voice to the driving community within the global decision making process. You can give yourself up as a candidate and only your fellow drivers can vote for you.
As the athlete representative you will be part of the FEI Driving Committee, a body put together to discuss everything that is currently in play in the international driving world. At this moment, Boyd Exell (AUS), Joaquin Medina (ESP), Anne Marie Turbé (FRA) and Richard Papens (BEL) sit on the committee that is overseen by the chairman, Károly Fugli (HUN). As an athlete representative you will also function as part of the FEI Athletes Committee, which is formed from representatives across all FEI disciplines.
To apply as a candidate you must be 18 years of age or older when voting opens (29 July 2018) and have competed in one of the last two World Championships. You must also have a clean anti-doping record with respect to both the Equine Anti-Doping & Control Medication Rules (EADCMRs) and the Anti-Doping Rules or Human Athletes (ADRHAs) as of April 2010. You can submit your application via InsideFEI until 1 May, 2018. Here you will also find more information over the criteria and timeline.
The names of the candidates will be announced on 8 May and the election will open on 29 July and will be open for online voting until 23 September. The results of the election will most likely be announced to the public on 24 September.