27 June 2019
Beekbergen 2019: Martin Hölle takes a huge lead
Reigning World Champion Pair Horses Martin Hölle drove an incredibly strong dressage test which has given him a commendable advantage over his pair driving colleagues. The best Dutch driver of the day was Antonie ter Harmsel.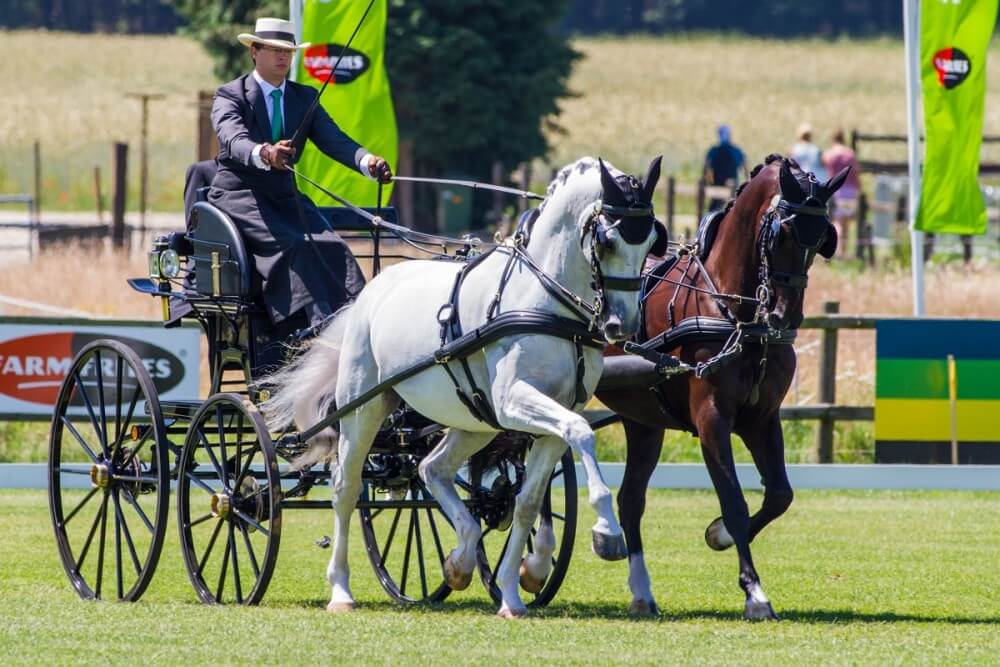 Martin Hölle
Photo:
Wilco van Driessen
Martin Hölle was unanimously placed in the first place by all five judges and received a number of 10's for various movements. With a score of almost 80% which translates to 33,13 penalty points the Hungarian driver has a large lead over the second placed Tor van den Berge (41,92) and his countryman Kristóf Osztertág (45,91) in the preliminary standings.
Tomorrow starting at 10:00 the VIPs and the para drivers will drive their dressage tests. At 11:50 the first four-in-hand of horses will enter the ring to compete. In addition to the international competition, seven Dutch team drivers will also be contesting for the National title.