31 July 2022
Beekbergen: Three wins makes Bram Chardon unbeatable
With the lead that Bram Chardon built up over the past two days, the victory could not escape him. He ended the Dutch National Championships and international three-star competition in style, by also winning the cones. A hat-trick!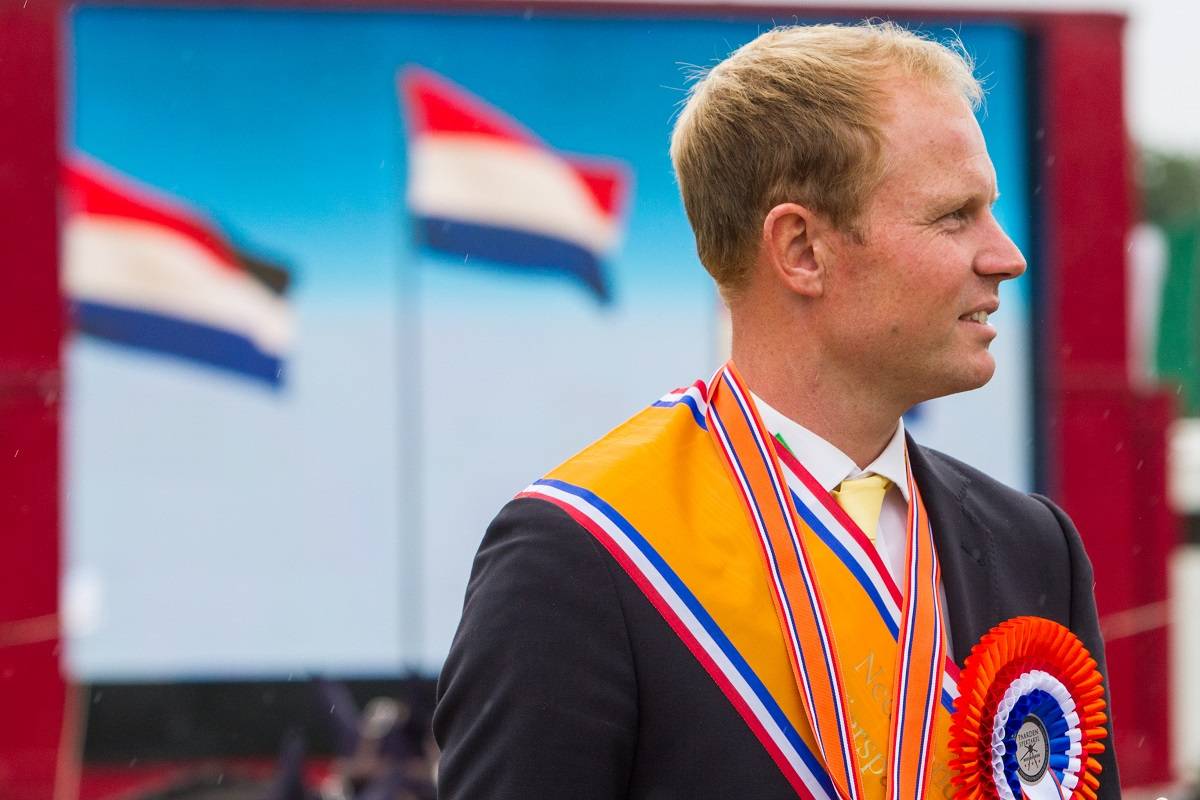 Photo:
Wilco van Driessen
Bram was one of three that managed to stay double clear in the cones today. Frenchman Benjamin Aillaud and Antonie ter Harmsel (NED) also drove clear within the time limit. Mark Weusthof seemed to be on his way to a 'double clear' but he crossed the finish line a fraction too late and received 0.12 penalty points. Koos de Ronde knocked off one ball, but he kept his second place in the standings. Benjamin Aillaud took the third place overall and Chester Weber was fourth. Due to his good drive in the cones, Mark Weusthof achieved a nice fifth place and the bronze medal at the Dutch championship. Koos de Ronde retained his silver position.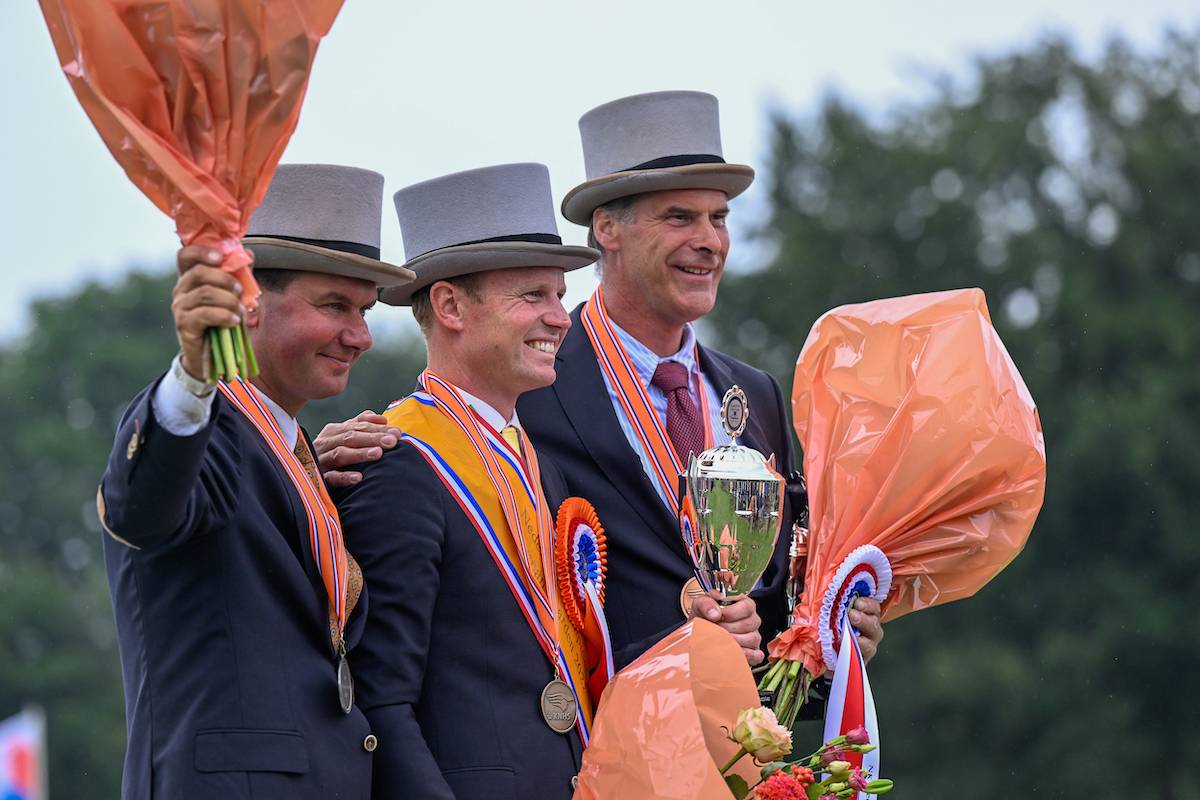 From left to right: Koos de Ronde, Bram Chardon, Mark Weusthof
Photo:
Karolina Swärdh
Dutch champion
For Bram Chardon it is the first time that he is Dutch Champion in the Four-in-Hand horses. "I believe the World Cup points are important, but winning the National Championship was the most fun," he says. The brand new champion is very happy. "After Aachen I made a change in my team. I expected it to turn out well, but I could not imagine we would win all three phases. I am very happy with that." He adds: "Beekbergen is a great competition. The atmosphere is great and it was a thrill with the huge crowd. The organization did a great job, especially with the few years of absence in mind."
Copyright reserved. Acquisition without acknowledgment and permission from [email protected] is not allowed.