21 July 2013
Beekbergen: Chardon en Boom the best
This morning the ponies kicked off in the obstacle driving competition. Ewoud Boom was quite sure of winning the competition, but he dropped two balls. Woutera van de Kamp only had one knock down and became second. Jans Manting was the best pair driver in the cones competition.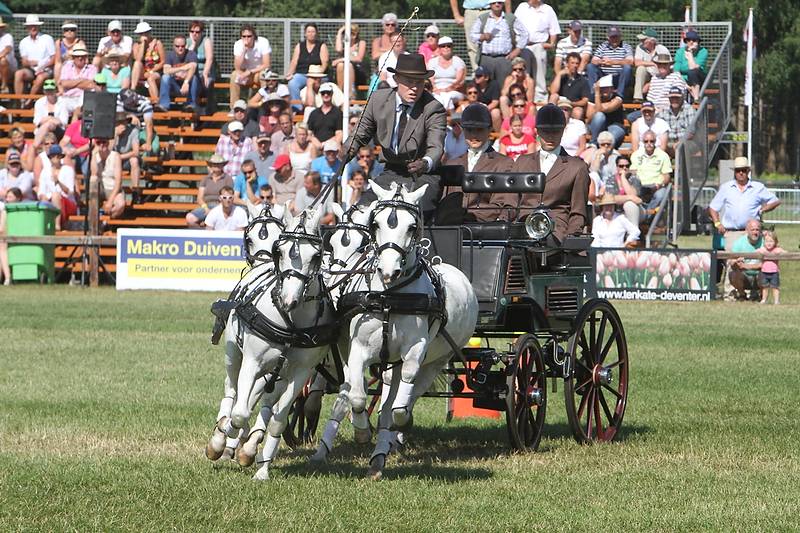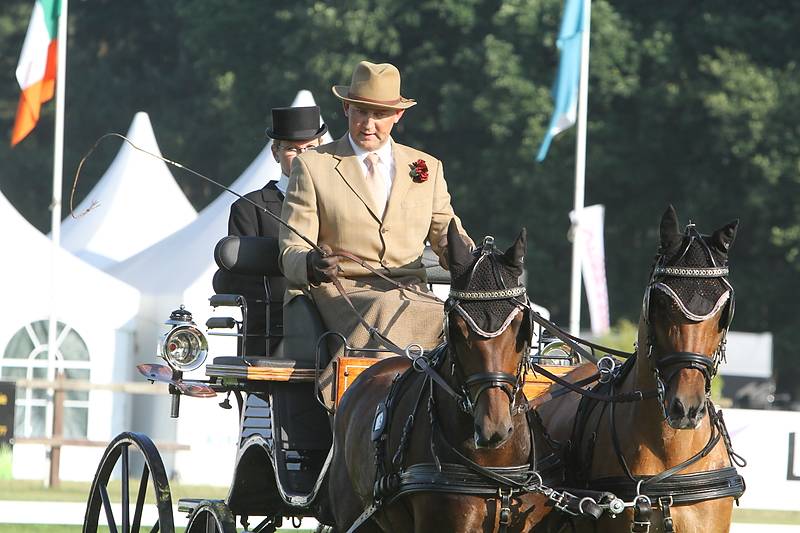 He only had a few penalty points for exceeding the allowed time and became third in the overall competition.
The four in hand drivers performed very well in the difficult course. Marcel de Vries and Bram Chardon finished without time penalties and only had one knockdown. Chardon won the competition convincingly.
In the singles competition Melanie Becker did very well and made no mistakes. Dennis Schneiders only had a few time penalties and won the overall competition. Becker was the runner up.
For the perspectives the cones competition was a difficult task. Bas de Koning had the best result and won the competition.