5 August 2017
Beekbergen: Hölle and Exell a class apart
Even with rain showers, the conditions were super today for the marathon in Beekbergen. The seven obstacles designed by Hungary's Gábor Fintha began from the first obstacle with a high level of difficulty, challenging all drivers alike. Both Martin Hölle and Boyd Exell extended their leads after winning dressage, proving to be truly a class apart.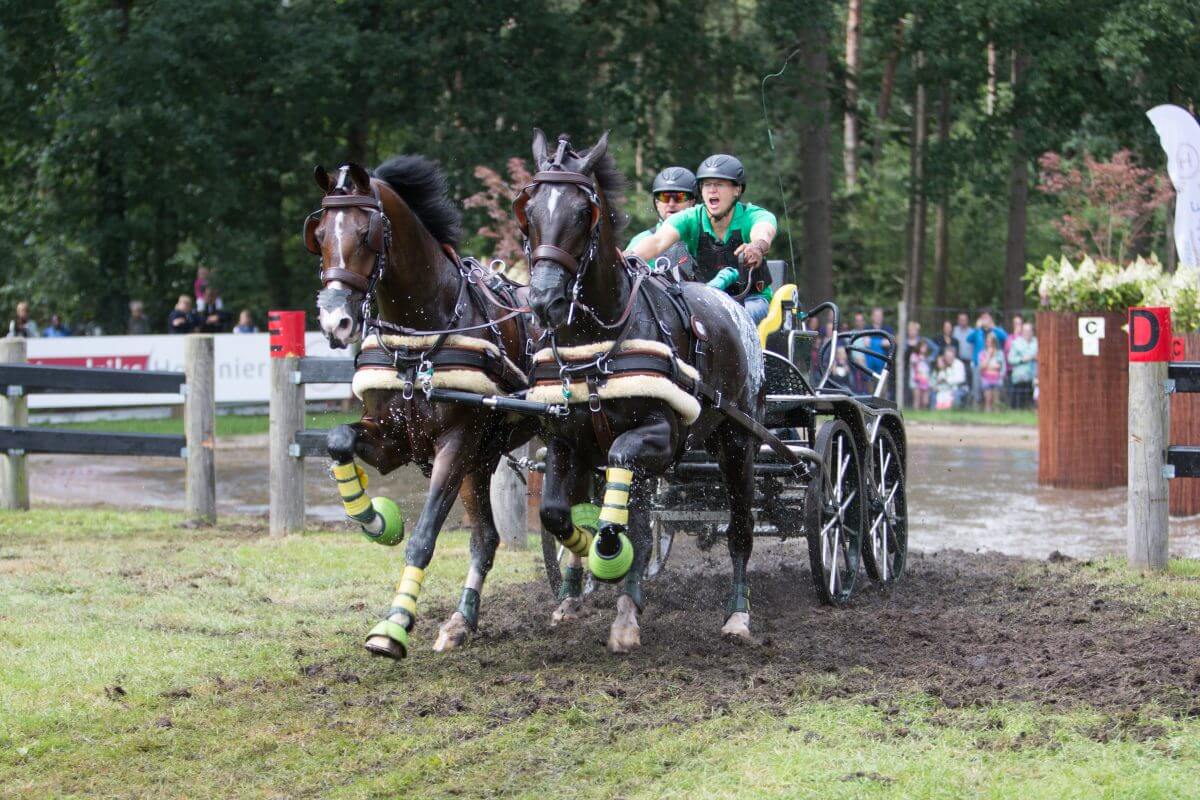 Martin Hölle
Photo:
Amy Mundell
Pair Horses
German Sandro Koalick finished second in the marathon and as a result moved up in the provisional standings to the second position. Stan van Eijk (NL) finished third, followed by his countrymen Harrie Verstappen, Tom Engbers, Tristan Verheijen and Antonie ter Harmsel.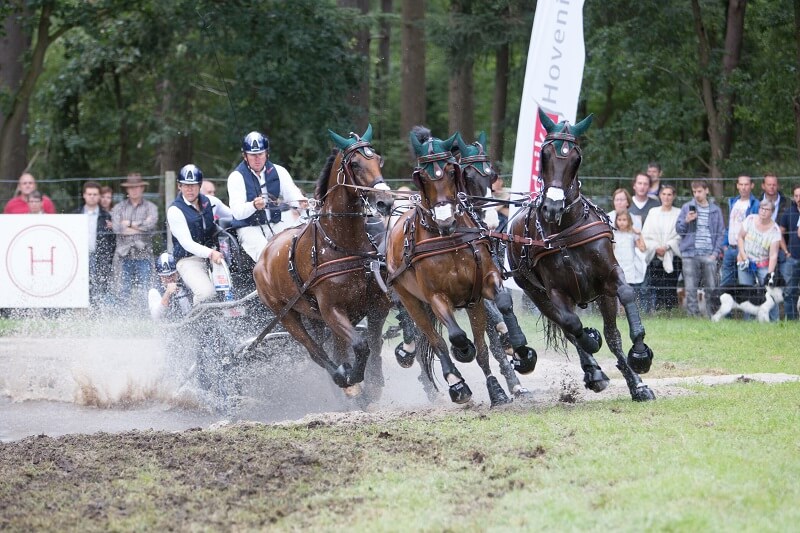 Boyd Exell
Photo:
Amy Mundell
Four-in-hand
Under the watchful eye of Misdee Wrigley-Miller, Boyd Exell drove her four-in-hand of horses effortlessly through the obstacles putting up excellent times. Peter de Ronde finished second, followed by Bram Chardon and Mark Weusthof. In the provisional standings Exell has extended his lead to fifteen points in front of Chester Weber. Even with problems in the last two obstacles, Glenn Geerts was able to hold onto his third place standing and Mark Weusthof has climbed to fourth place. Weusthof will not be able to rest easy tomorrow as he has Wilf Bowman-Ripley, Peter de Ronde, Bram Chardon and Christoph Sandmann breathing down his neck.
Para-drivers and VIP-Class
The Para-drivers and VIP-Class started the day off with Francisca den Elzen winning in the Para division and Claudio Fumagalli extending his lead in the VIP
Click here for the starting order and results.
Bron: CAI Beekbergen/Hoefnet