31 July 2022
Beekbergen: Perfect finish for Martin Hölle
Martin Hölle took the victory in the pairs in Beekbergen today, just like he did in 2019. The only difference was that this time he used his new horse Juventus in all phases. The reigning world champion could afford a few balls in the cones today, but drove a perfectly clear course.
The cones course that Johan Jacobs had set up had fluent lines, but was tough enough. In the end four pairs drove clear and within the time limit. With some difficult combinations and a number of narrow gates, it was a challenge to stay steer accurately. The decorative iron horses in the middle of the arena caused problems for some drivers, because the horses were looking at them. Martin Hölle, Raymond Letteboer, Franck Grimonprez and Folke Rohrsson all had clear rounds.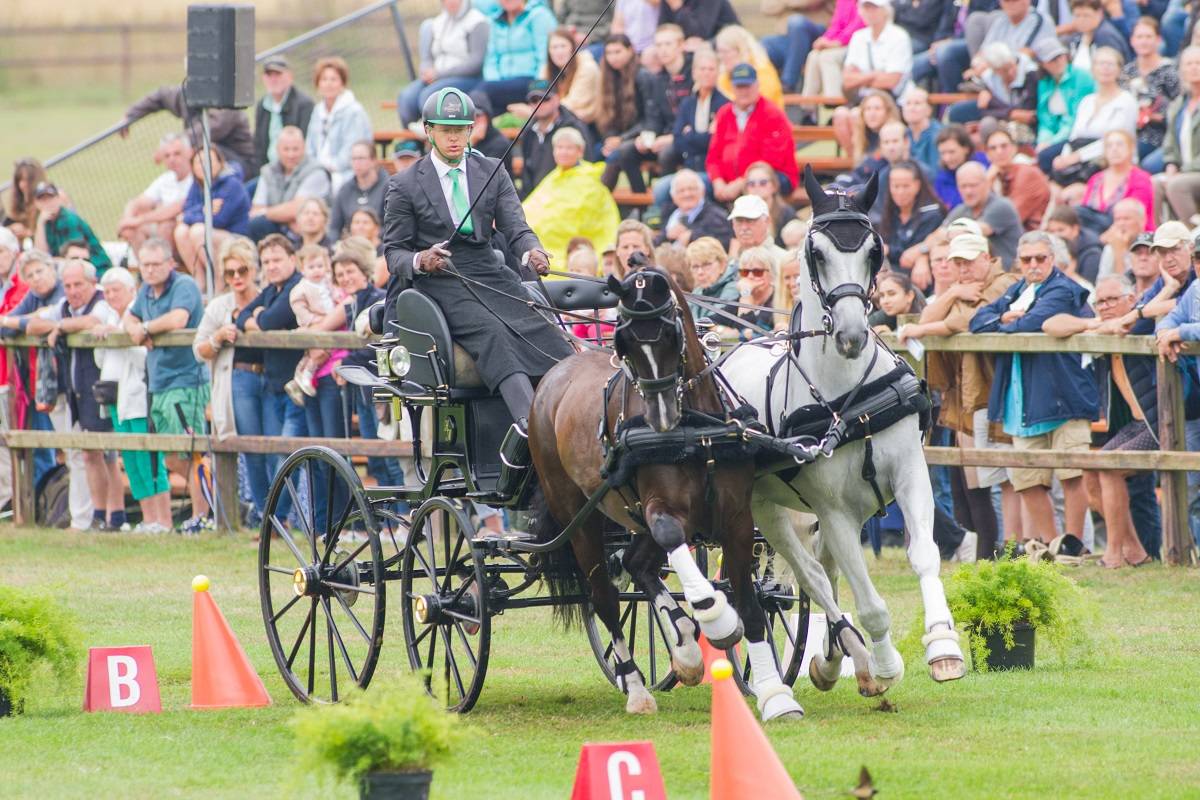 Martin Hölle drove a clear round
Photo:
Wilco van Driessen
Tergouw plaque goes to Ewoud Boom
Ewoud Boom was the best Dutchman with his fourth place.
That meant that he received the exchange prize for the best Dutch pair from the van Tergouw family.
Copyright reserved. Acquisition without acknowledgment and permission from [email protected] is not allowed.