5 August 2016
Beesd: Lehrter and Röder win the marathon
Today's marathon of the FEI World Championships for Para Driving in Beesd took place under sunny weather circumstances. The German drivers dominated the marathon and have taken over the lead in the Nations Competition. Deborah Daniel finished third in the Grade I marathon, followed by Jamie Williams.
Photo:
Marie de Ronde-Oudemans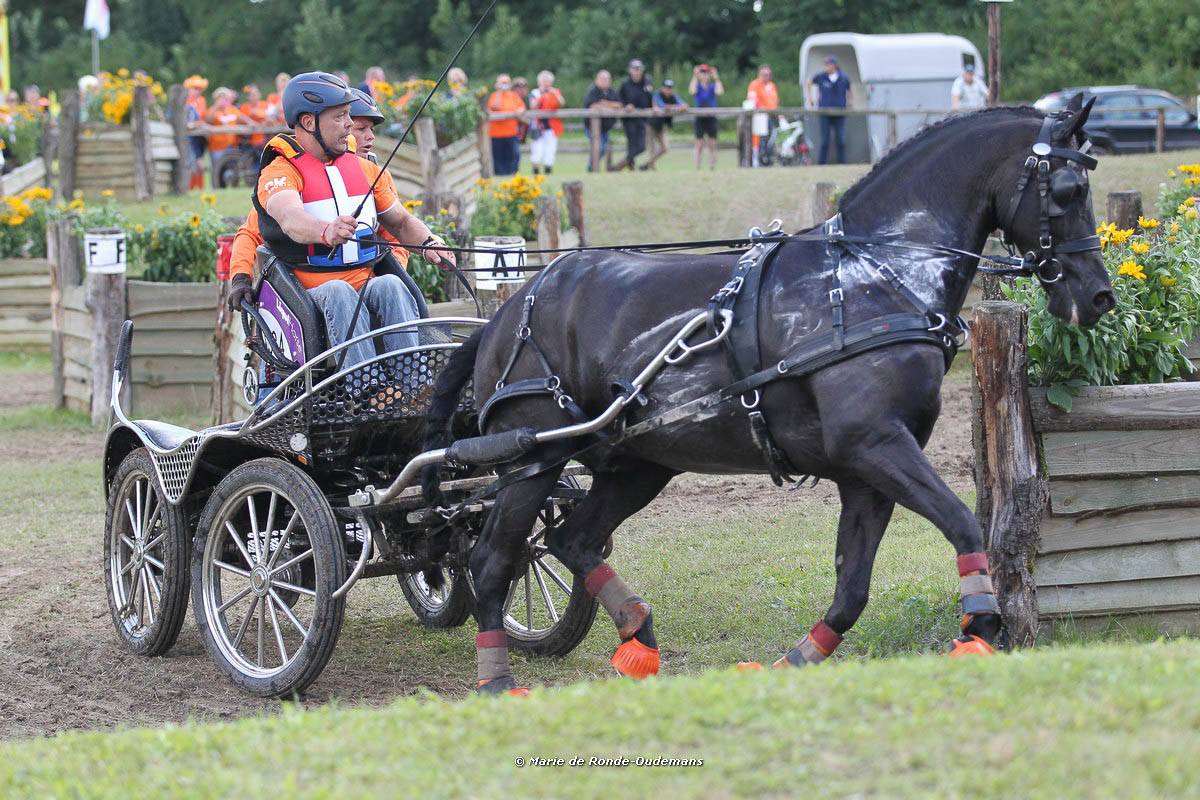 Photo:
Marie de Ronde-Oudemans
Title defender in Grade I Jacques Poppen has maintained his leading position in the standings. His opponent Heiner Lehrter went for it today and put down the fastest times in five out of the six obstacles. He drove his pony Dashwood fluent and fultless through the obstacles, closely followed by Poppen.
In Grade II it was title defender Alexandra Röder who drove her experienced 21-year-old Donnerstolz to victory. Dutch driver Francisca den Elzen finished second, ahead of Ernst Botte.
The differences between the drivers are very small, mostly within one ball, which will ensure a very exciting final obstacle driving competition.
Click here for the starting orders and results.