4 August 2016
Beesd: Team Great Britain on bronze after dressage
Team Great Britain is in third position after the dressage of the FEI World Para Driving Championships in Beesd, the Netherlands. The Dutch are in the lead, followed by Germany. Reigning World Champions Jacques Poppen and Alexandra Röder won the dressage competitions in Grade I and Grade II respectively.
The Heerlijkheid Mariënwaerdt Estate in Beesd was tortured with several rain showers the past days, but today the grounds dried up sufficiently for the dressage competition.
Jacques Poppen won the dressage in Grade I as expected, followed by Heiner Lehrter and Deborah Daniel. Individual drivers and World Championship debutants Patricia Grosserichter from Germany and Stefanie Putnam from the USA finished fourth and fifth.
Dressage winner in Grade II Alexandra Röder was followed closely by Dutch drivers Francisca den Elzen, Aad van Marwijk and Ingmar Veneman.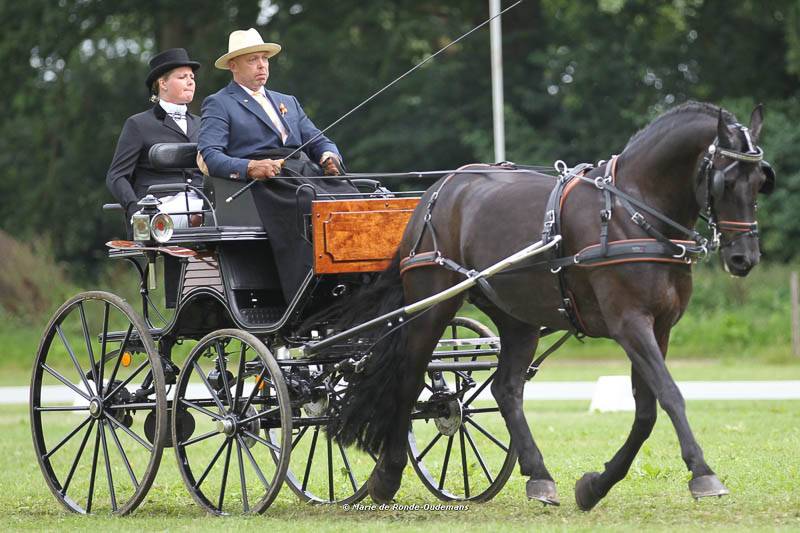 Photo:
Marie de Ronde-Oudemans
Tomorrow is marathon day for the para drivers. They will battle it out in 6 obstacles, flagged by level 4 Course Designer Barry Hunter from Great Britain.
Click here for the starting orders and results.
Photo:
Marie de Ronde-Oudemans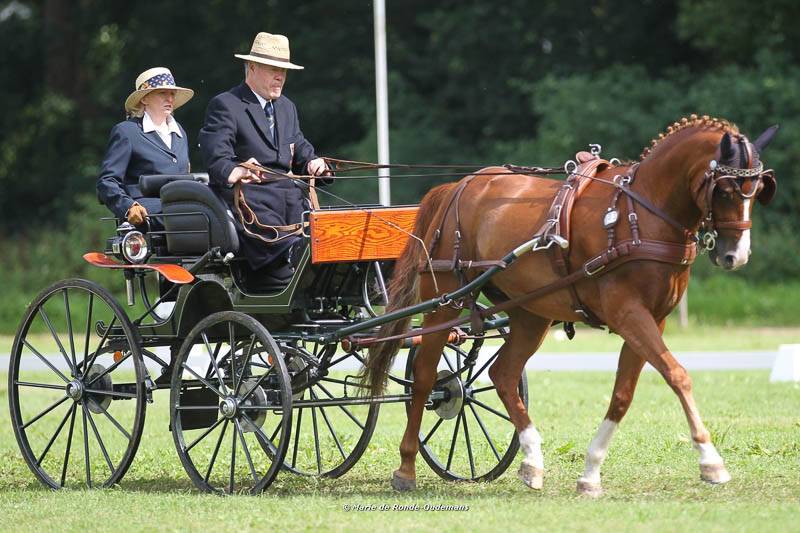 Photo:
Marie de Ronde-Oudemans