17 June 2020
Benjamin Aillaud and James Fairclough candidates FEI Driving Committee
The international four-in-hand drivers James Fairclough and Benjamin Aillaud are the two candidates vying to replace Boyd Exell on the FEI Driving Committee.

Benjamin Aillaud
Benjamin Aillaud (1976) is one of France's most successful team drivers. The multiple time French Champion won the individual silver medal at the 2019 European Championships in Donaueschingen where he was also part of the medal winning French team. This was the first time in the history of the European Championships that a french team earned a place on the podium. Aillaud is a popular coach and trainer and was formerly a showman in large equine themed productions.
Benjamin has been competing with a team of Arabo-Fresian horses owned by the Eric and Arjan Bouwman from the Netherlands.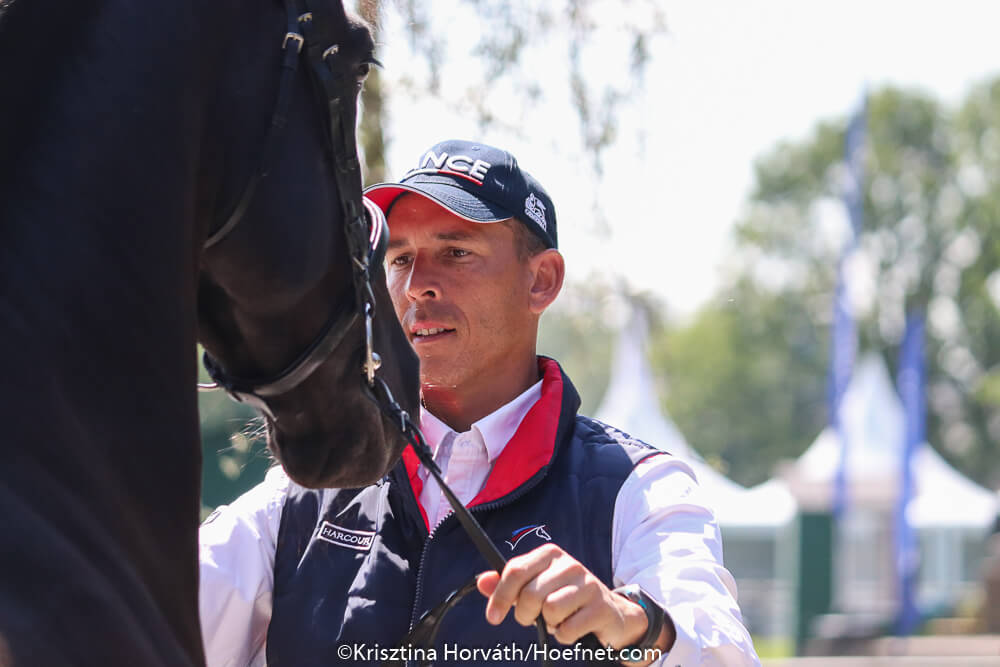 Photo:
Krisztina Horváth
James Fairclough
The successful American James Fairclough (1958) is a three-time American Pair horse Champion and four-time National four-in-hand champion. In 1980 he competed in his first four-in-hand World Championship and since then has competed regularly in World Championships over the years bringing out both pairs and four-in-hands. In 1991 he was part of the American team that won the gold medal at the World Championships for Pair Horses in Zwettl and in 2018 played a role in the American team winning team gold at the World Equestrian Games in Tryon.
The candidate taking a seat on the FEI Driving Committee until 2o24 will be announced during the General Assembly in November.
James (Jimmy) Fairclough
Photo:
Krisztina Horváth
De Driving Committee bestaat momenteel uit:
Károly Fugli (HUN) – voorzitter 2015 – 2023
Boyd Exell (AUS) – lid 2016 – 2020
Richard Papens (BEL) – lid 2017 – 2021
Miguel Angel Gutierrez Camarillo (ESP) – lid 2018 – 2022
Jeroen Houterman (NED) – lid 2019 – 2023
Vilmos Jámbor (HUN) rijdersvertegenwoordiger – lid 2018 – 2022
Copyright reserved. Acquisition without acknowledgment and permission from info@hoefnet.nl is not allowed.