18 August 2016
Breda: definite entries are announced!
The definite entries for the FEI World Four-in-hand Driving Championships in Breda from 31 August to 4 September are announced! A total of 57 competitors from 16 nations will compete. Fourteen nations teams will battle it out in the nations competition.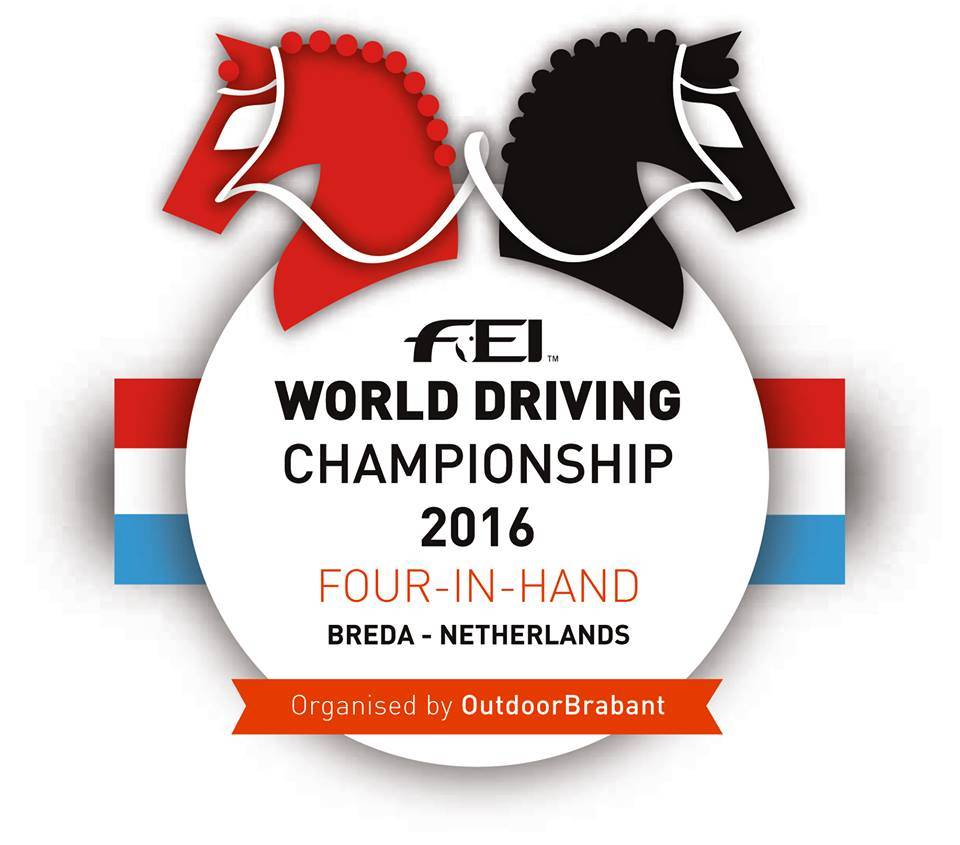 Title defenders Boyd Exell (AUS) and the Dutch trio of IJsbrand Chardon, Koos de Ronde and Theo Timmerman are also on the definite list of competitors. For Bram Chardon (NED), who has won three World Champion titles with his pony team, this will be the first World Championship with a horse team. Also Mark Peel (AUS), Edwin van der Graaf (NED), Josef Leibetseder jr. (AUT), Andreas Ruschitzka (AUT), Ewald Wurm (AUT), Dries Degrieck (BEL) and Johan Dengg (SWE) will make their debut in Breda.
The Netherlands as host country can compete with nine drivers, while the other countries can send a total of six drivers to represent their nation.
The Horse Inspection will be on Wednesday 31st August, after which the nations teams will be announced. The dressage will take place on Thursday 1st and Friday 2nd September. The marathon is scheduled for Saturday 3rd September, while the final cones competition will be held on Sunday 4th September.