3 September 2015
Breda: Martin Hölle takes the lead
The FEI World Pony Driving Championships at Outdoor Brabant started today with the dressage for the single ponies. Thirty-two competitors entered the nice main arena in Breda, which was covered in sunshine between the rain showers. Title defender Martin Hölle from Hungary put down the best performance and has taken the lead with his World Championship pony Apache de la Licorne.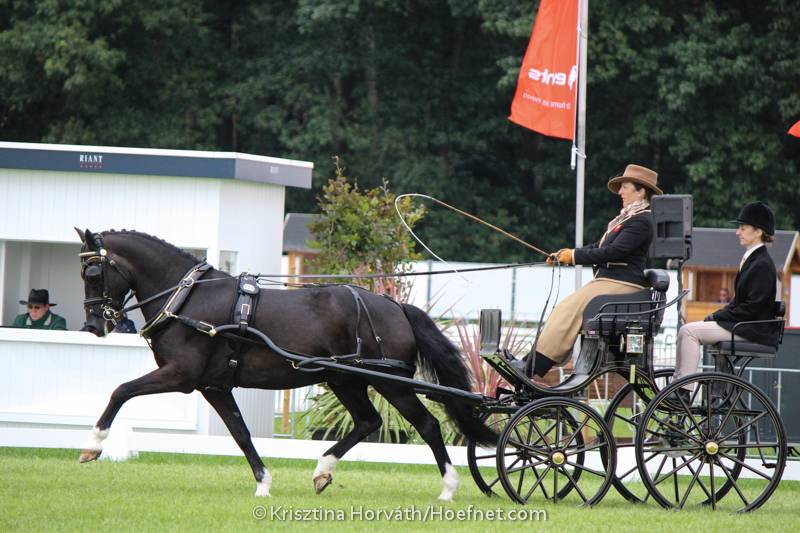 Photo:
Krisztina Horváth
Last starter Hölle, who is trained by Mieke van Tergouw from Riant Stables in Beekbergen, drove a very forward test and was awarded with a score of 41.60, which beat the score of Sue Mart from Great Britain, who was in the lead until then. Mart put down a very nice appearance with her 16-year-old Welsh pony Steppers Viceroy and her nearly faultless test put her in the second position in the individual standings after dressage. The 2011 World Champion Kristina Klindt takes the third place from Denmark, who put down a correct test with her 18-year-old Lipizzaner Pluto Callisto.
Reigning German Champion Herbert Rietzler finished fourth with a score of 46.34 and is closely followed by his team member Fabian Gänshirt who left the arena with a score of 46.66.