31 August 2016
Breda: Three horses not fit to compete
The FEI World Four-in-Hand Driving Championships in Breda started this morning under a lovely sunshine. A total number of 285 horses were presented to the international Ground Jury, led by Andrew Counsell from Great Britain, and the veterinarians.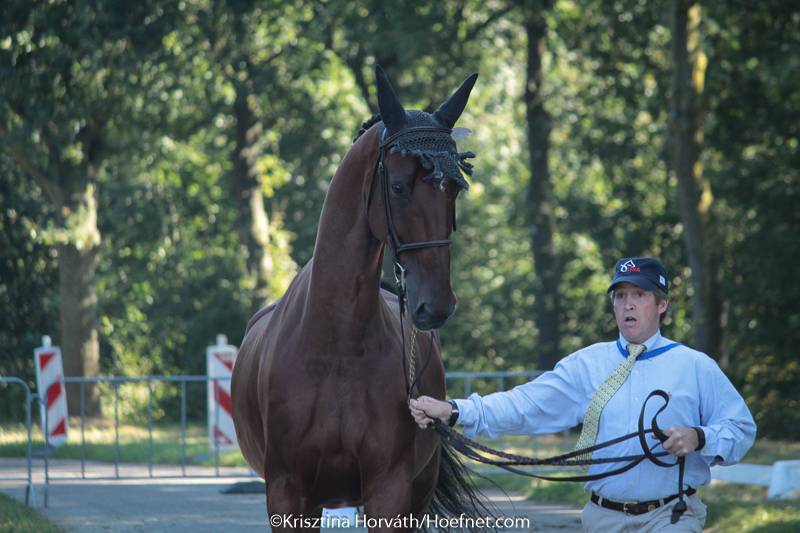 Photo:
Krisztina Horváth
One of the dressage horses of the Austrian driver Andreas Ruschitzka, the 16-year-old Kladruber stallion Generale Consula, received the sign 'not fit to compete'. For Spanish driver José Barranco Reyes the World Championships are already over. Two of his five horses did not pass the horse inspection.
Exciting moments for German team member Georg von Stein when his allrounder Odin 275 was directed to the holding area. The 16-year-old horse will be presented for a re-inspection on Thursday morning.
The draw will take place at 13.00 hrs. after which the starting orders for the dressage on Thursday and Friday will be announced.
Click here for the starting orders and results.