13 December 2016
CAI2* Ermelo moving to Exloo
After announcing last month that Ermelo's international two-star competition would not be taking place, the organizing committee immediately began a search to find a comparable facility for their show. The terrain and facilities of the Hippisch Centrum Exloo met all of the criterion and from March 30 - April 2, 2017 the international competition will be taking place there.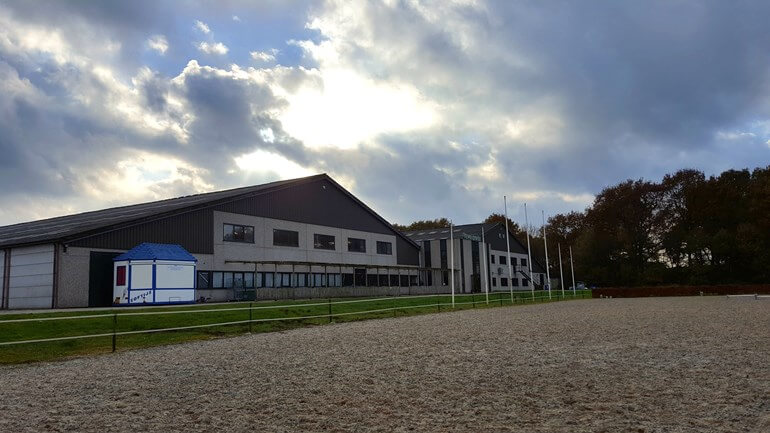 Foto: RTV Drenthe
Hippisch Centrum Exloo boasts three indoor arenas which will be partly used for the horse and pony stabling. The outdoor ring with all-weather footing will be used for dressage and cones with another dressage and cones ring being set out beside it on the grass field. The marathon will consist of two mobile obstacles, a water obstacle and three permanent obstacles which are all found on the main show grounds. The obstacles are in the process of being designed and built with the exception of the water obstacle which will receive a renovation and new footing. The camping terrain will be found across from the main barn as well as on the other side of the road on a grass field where there is also plenty of room for training.
This show will be using the same concept as in Ermelo where drivers can use the early competition to qualify for upcoming championships or promotion to a higher FEI classification. The organization will be working budget-neutral, which means that they will have to have at least 100 starts for the show to take place. 
The CAI2* Exloo is open to single, pair and four-in-hand ponies and single, pair and four-in-hand horses.