2 December 2021
No Jumping Mechelen 2021
Despite the fact that we announced that the Organizing Committee of Jumping Mechelen was preparing for the 2021 edition last week, they just announced they had to cancel. Due to the cancelation of the event, there will be no 2021 FEI World Cup Driving in Mechelen.
"We can no longer ignore the signals from the hospitals and for us the health of everyone in our society is the priority. Moreover, within the current COVID-19 measures, our event does not provide the necessary oxygen to continue. Jumping Mechelen is a very diverse event, but is primarily considered as indoor sports event, where no visitors are allowed at the moment. And without our enthusiastic public, Jumping Mechelen simply cannot continue", says the organising committee.
All purchased tickets are automatically refunded via Teleticket Service. All business seats and VIP tables will also be refunded by Jumping Mechelen to the account used for the purchase.
It is still unclear what this will mean for the FEI World Cup Driving series.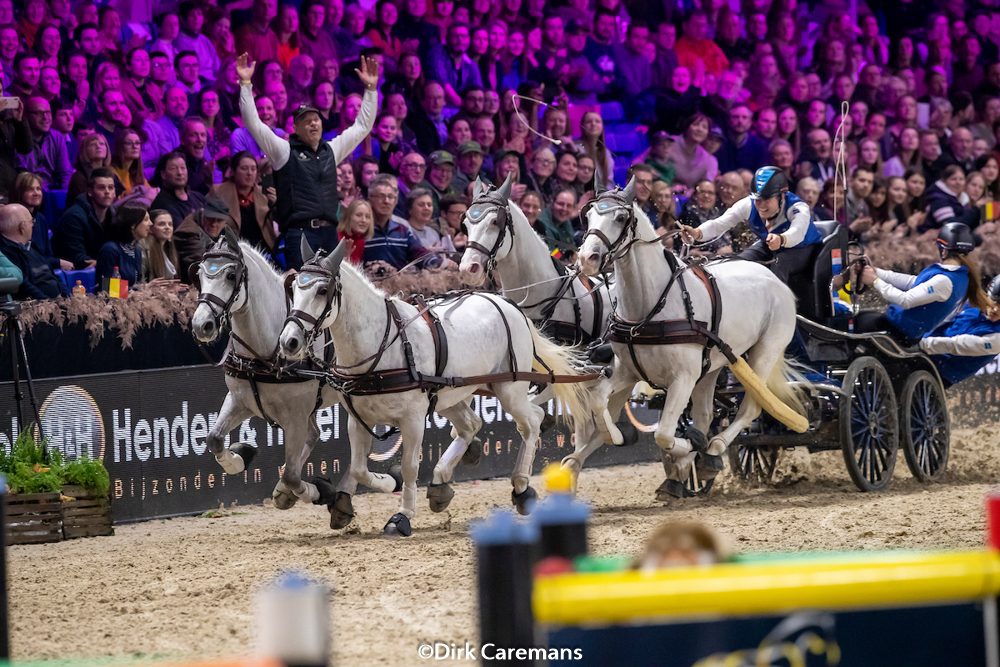 Photo:
Krisztina Horváth