24 March 2016
Carriage Museum open during the Van den Heuvel Easter Show
During the annual Easter Show of Chr. Van den Heuvel & Zonen in Valkenswaard, on Sunday 27 March and on Monday 28 March, carriage driving enthusiasts will receive free admittance to the Carriage Museum!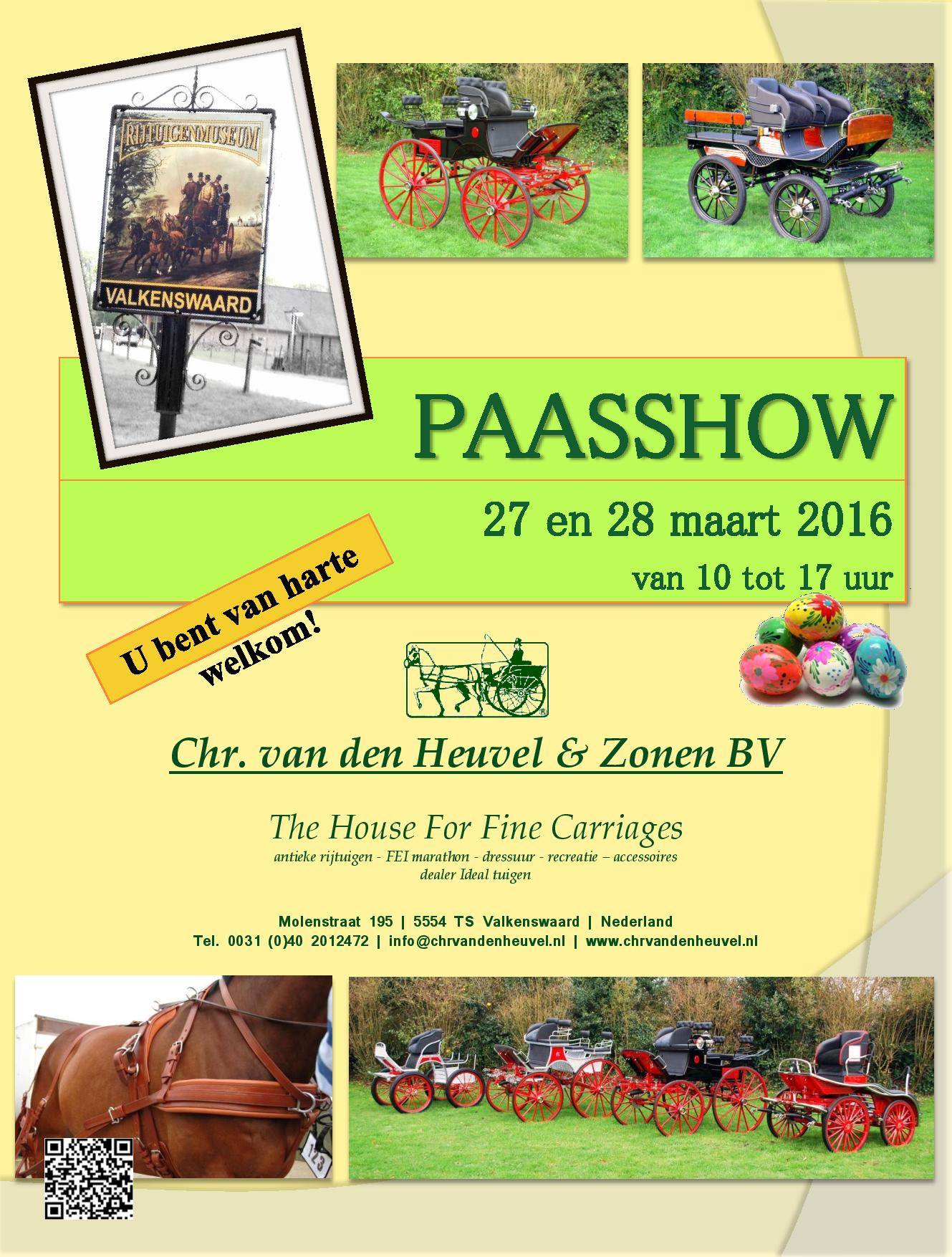 The Easter Show will feature a wide range of antique carriages from famouse carriage builders, both common and rare, restored and in original condition, as well as the professional FEI marathon carriages, elegant presentation carriages and recreation vehichles that Van den Heuvel are famous for.
A variety of good, quality used carriages, a large collection of antique carriage lamps as well as various driving accessories and Ideal harness will also be on display.
You are most welcome to visit the Easter Show and the Carriage Museum on Easter Sunday and Easter Monday between 10:00am – 5:00pm. They are located at the Molenstraat 195 and 200 in Valkenswaard.
For more information: www.chrvandenheuvel.nl