11 December 2013
Chester Weber nominated for 2013 USEF Equestrian of the Year
De succesvolle Amerikaanse vierspanrijder Chester Weber is genomineerd voor de titel Equestrian of the Year 2013 van de Amerikaanse Paardensportfederatie.

Photo: PicsofYou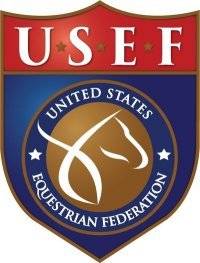 The Becky Grand Hart Trophy is presented to international-level non-Olympic athletes.
Chester Weber added to his legacy in 2013 with a campaign that saw him win at home and abroad against many of the best Four-in-Hand drivers in the world. He got off to a hot start with a win in the Four-in-Hand division at Little Everglades CDE in February. The following month, Weber and his team secured another victory, this time on his home turf at the Live Oak International CDE with an impressive performance. He then traveled to Europe, where he once again took the world by storm. At the Saumur CAI-A4, he topped a world-class field with a masterful effort over the three phases of competition. To finish his summer campaign, Weber was again victorious in France winning the Caen CAI-A4, which served as the Test Event for the 2014 Alltech FEI World Equestrian Games. Also while in Europe, the talented driver produced third-place efforts at CHIO Aachen and CAI Beekbergen.
Weber finished out the season by earning a record 10th USEF Four-in-Hand National Championship at the Kentucky Classic CDE. Always regarded for his skill on the first day, he proved his proficiency in the dressage by going undefeated in the phase throughout the year. Additionally, Weber used his expertise to help other drivers as he served Chef d'Equipe guiding the U.S. team to a fourth-place finish at the FEI World Driving Championships for Pairs.
This is the third time Weber has been awarded the Becky Grand Hart Trophy.
The other nominees are Beezie Madden, Chris and Sonya Bickford, Liza Boyd, Jim Stachowski, Rick Gervasio, Bruce Griffin, Martha Rattner.
One of these eight award-winners will be honored as the overall 2013 USEF Equestrian of the Year. Now, it is up to you – USEF members and the USEF Board of Directors – to decide who will receive the top tribute for 2013.
Simply visit https://www.usef.org/_IFrames/eoty/Default.aspx and type in your USEF membership number to access the voting portal. Voting will end at Midnight [ET] on Monday, December 30, 2013.
Weber is een van de acht genomineerden voor deze prestigieuze prijs. De prijzen worden tijdens de Pegasus Awards op 10 januari in het Hyatt Regency Lexington in Lexington, Ky, overhandigd.
USEF-leden kunnen tot 30 december hun stem uitbrengen via internet. Klik hier voor het Engelstalige bericht.