25 April 2018
Christoph Sandmann temporarily on the sidelines
The German four-in-hand driver Christoph Sandmann will have to postpone the beginning of his show season this year. Sandmann, who is a multiple time German Champion and a medalist at a number of European and World Championships has suffered an injury to his right arm and will have to take it easy for the next eight to ten weeks.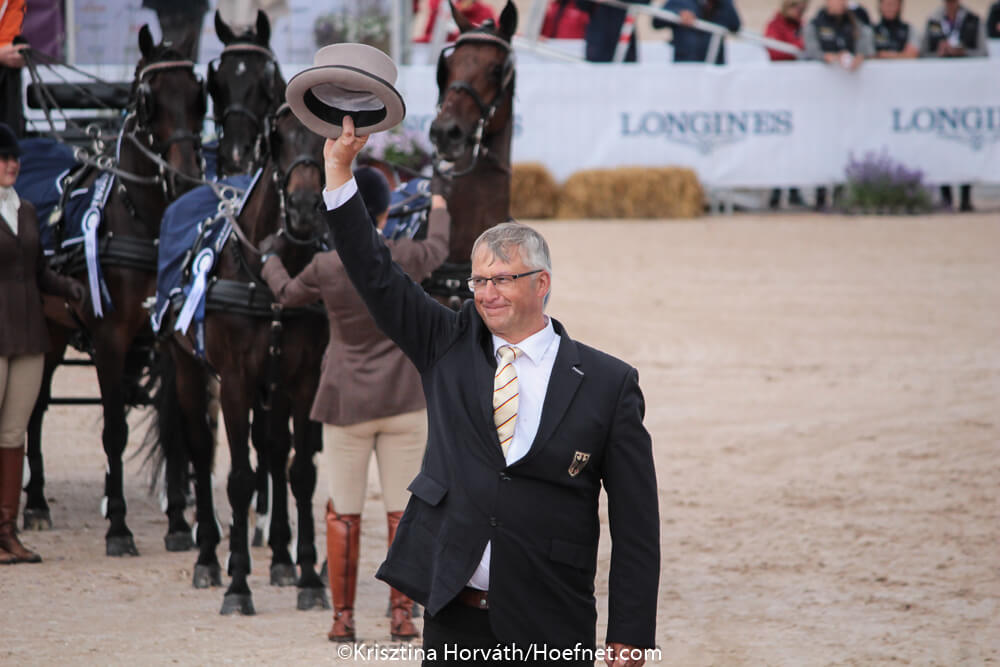 Photo:
Krisztina Horváth
"I'm undergoing treatment and I hope that I will be back for Aachen, and ultimately the World Equestrian Games in Tryon," tells Sandmann. "My daughter Anna will be driving my team of horses in Valkenswaard and at a number of national shows in Germany so that the horses are competition fit."
Christoph Sandmann is busy at the moment with the preparations for the international driving competition held at his home in Lähden, 6-10 June.