13 August 2019
Updated standings FEI Driving World Cup
After 10 out of 11 FEI Driving World Cup Qualification competitions, it is becoming clear which drivers are already certain of a starting place for the prestigious FEI Driving World Cup series, which starts in Lyon on the first weekend in November.
The last Qualifier is scheduled on September 26th-29th in Izsák, Hungary, but this will not endanger the position of the top drivers in the ranking, which is lead by Boyd Exell with 95 points, followed by Koos de Ronde in second place with 77 points. IJsbrand and Bram share the third place with 76 points. Chester Weber is in fifth position, followed by Benjamin Aillaud, Mareike Harm, Glenn Geerts, Dries Degrieck, Jérôme Voutaz and Mark Weusthof.
Click here for the complete standings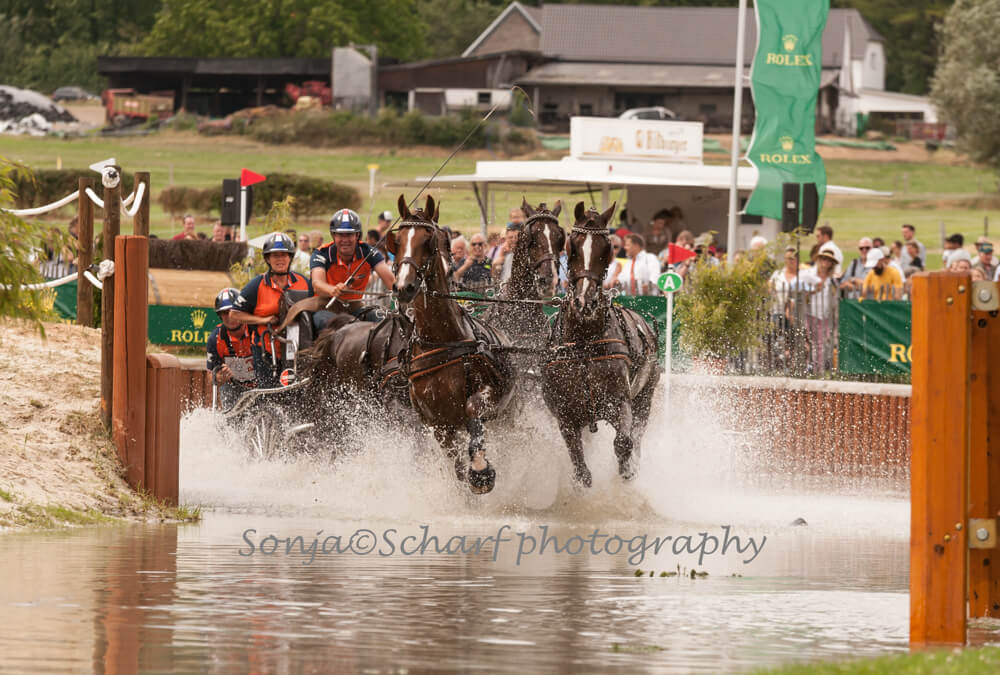 Photo:
Sonja Scharf
Copyright reserved. Acquisition without acknowledgment and permission from info@hoefnet.nl is not allowed.