1 August 2022
Competitors list FEI Driving European Championship for U25, Juniors & Children announced
The final entries for the FEI Driving European Championship for U25, Juniors & Children in Kisbér-Ászár 2022 are announced. It has now become clear which National Federations will send a nations team and which drivers will compete on individual basis.
The organization has been busy with renovating and building new obstacles, to make sure the youth can perform under optimal conditions.
Defending champions
During the European Championships in Selestat 2021, Kris Rohrssen (IRL) won gold in the Childrens division. In Hungary he starts in the Juniors with his pony Checkmate, which he also started last year. Last year the Junior single pony driving podium was completely Dutch with Jur Baijens gold, Renate Provoost silver and Sam Couwenberg bronze. Jur Baijens and Renate Provoost will have the opportunity to defend their title this year.
Konrad Gerweler (GER) won gold last year in the Junior pony pair driving. Lisa Maria Tischer (GER) and Anouk de Haas (NED) have been re-selected this year and will defend their gold medals in the U25 single driving pony and U25 pony driving pair. The German Anne Unzeitig and the Luxembourg Marie Schiltz will not be present this year. Last year they won gold and silver in the U25 single driving horse. Come Boisteau (FRA), the winner of the bronze medal in 2021, will be going to Hungary.
Germany won the gold team medal in Selestat. The silver went to the Netherlands and France finished third.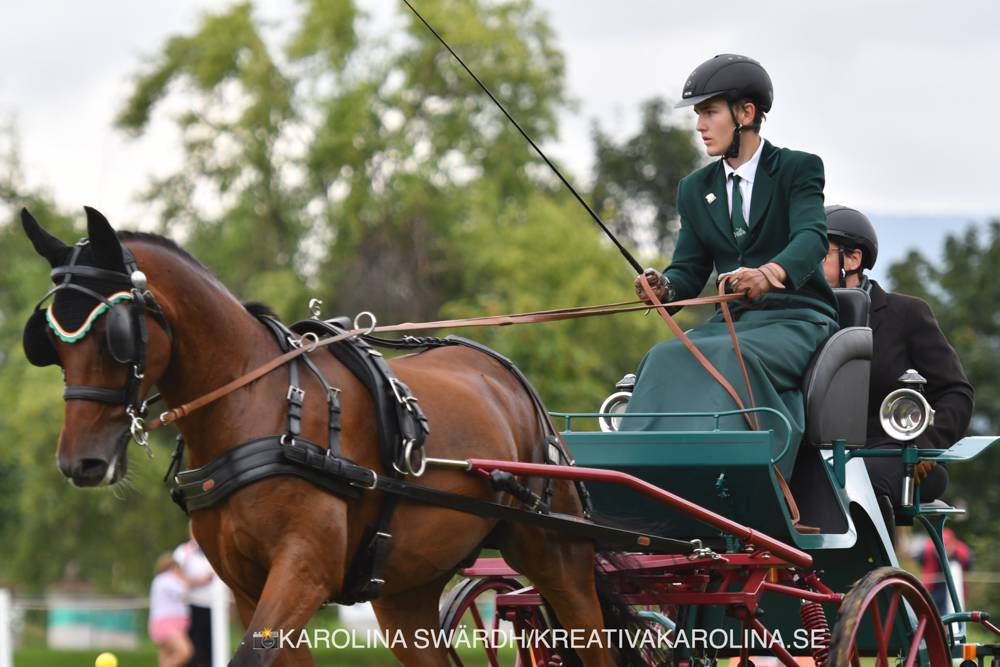 Copyright reserved. Acquisition without acknowledgment and permission from [email protected] is not allowed.