13 July 2017
World Class Field of Competitors in Beekbergen
The absolute best pair and four-in-hand drivers in the world are planning to start at the CAI in Beekbergen August 3-6. This is the last chance for the pair drivers to earn their qualifying scores for the World Championships in Lipica, Slovenia September 20-24.

Hungarian driver Martin Hölle is one of the favourites starting in Beekbergen. A student of Meike van Tergouw, organizer of the competition, Hölle began his driving career with a single pony subsequently won the 2013 World title. He has now made the transition to pair horses and is in intensive training with Riant. This has proved to be a successful combination as everywhere Martin goes, he wins. In Beekbergen, the home of his instructors and his summer training location, Hölle will want to win. He will be challenged by the top Dutch drivers who include freshly crowned Dutch Champion Antonie ter Harmsel and past World Champion Harrie Verstappen.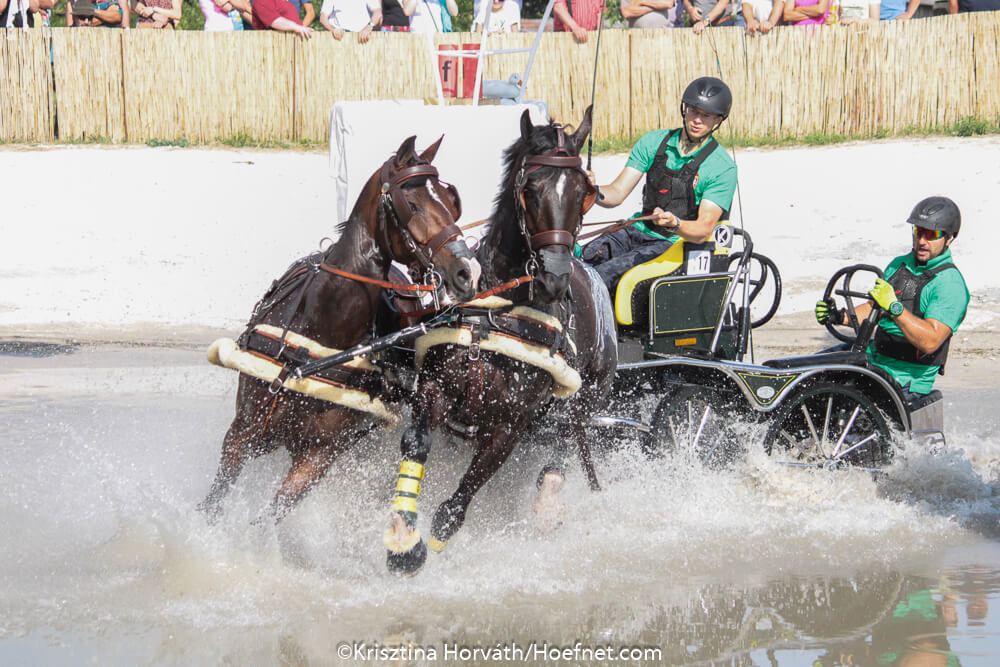 Martin Hölle
Photo:
Krisztina Horváth
Wereldbeker en EK
The four-in-hands are naturally the royalty of the competition. The best in the world, including World Champion Boyd Exell, Dutch Champion Koos de Ronde and American Chester Weber will all be competing in Beekbergen. The drivers will not only be looking to win the competition, but also earn valuable World Cup points. This will also be an excellent opportunity for the European drivers to see where they stand leading up to the European Championships this August in Gothenburg, Sweden.
The young talented Dutch four-in-hand driver Bram Chardon will be one to watch in Beekbergen. The son of driving legend and multiple World Champion IJsbrand Chardon already has three world championships under his belt with the four-in-hand ponies. Bram won silver at the Dutch Championships and will be doing his best to get on the podium once again in Beekbergen.
Click here for more information.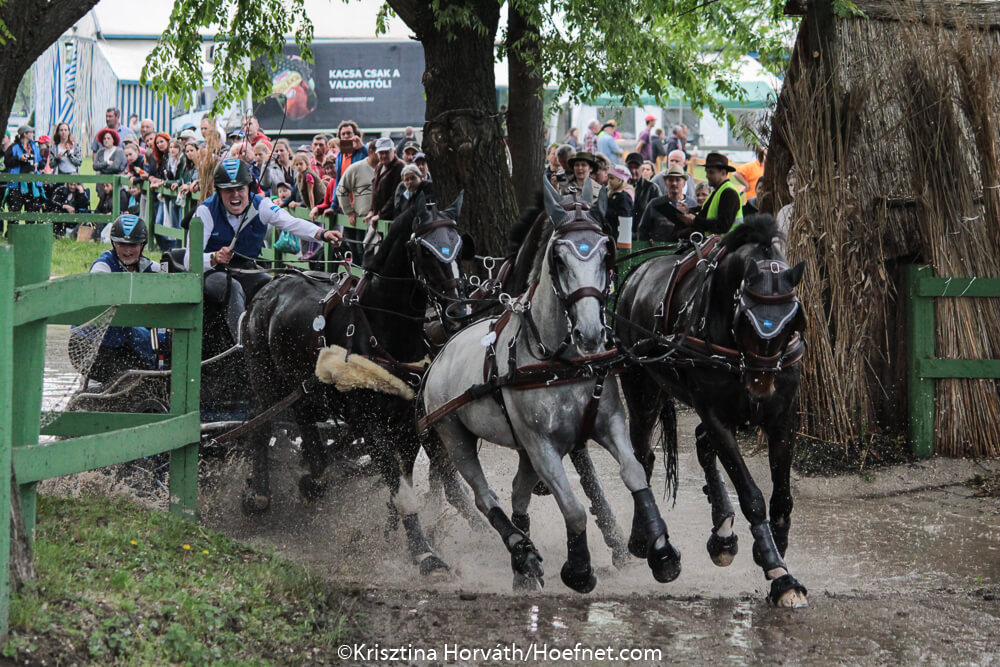 Bram Chardon
Photo:
Krisztina Horváth