12 February 2014
Dillenburg also a CAI-2* for single horses
Dillenburg in Germany organises a three-star and a two-star international competition for single horses from 19 to 23 June 2014.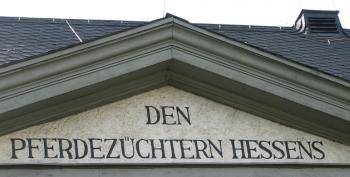 According to the new FEI rules, if you want to compete at a 3* CAI you have to have competed in two 2* competitions without elimination, disqualification or retirement or alternatively, have successfully completed one CAI-A or three CAI-Bs in the past.
Because the International Calendar does not include that many two-star competitions and 2014 is the World Championship year for the singles, Dillenburg was asked to organise a two-star event as well, which they did. You can only compete at a World Championship if you are qualified to compete at 3*-level.