21 June 2014
Dillenburg: Exciting marathon
The marathon was on the docket today in Dillenburg. The weather was exceptional with a cool wind, overcast skies and moderate temperatures – ideal for the notoriously heavy marathon with hilly terrain and steep climbs.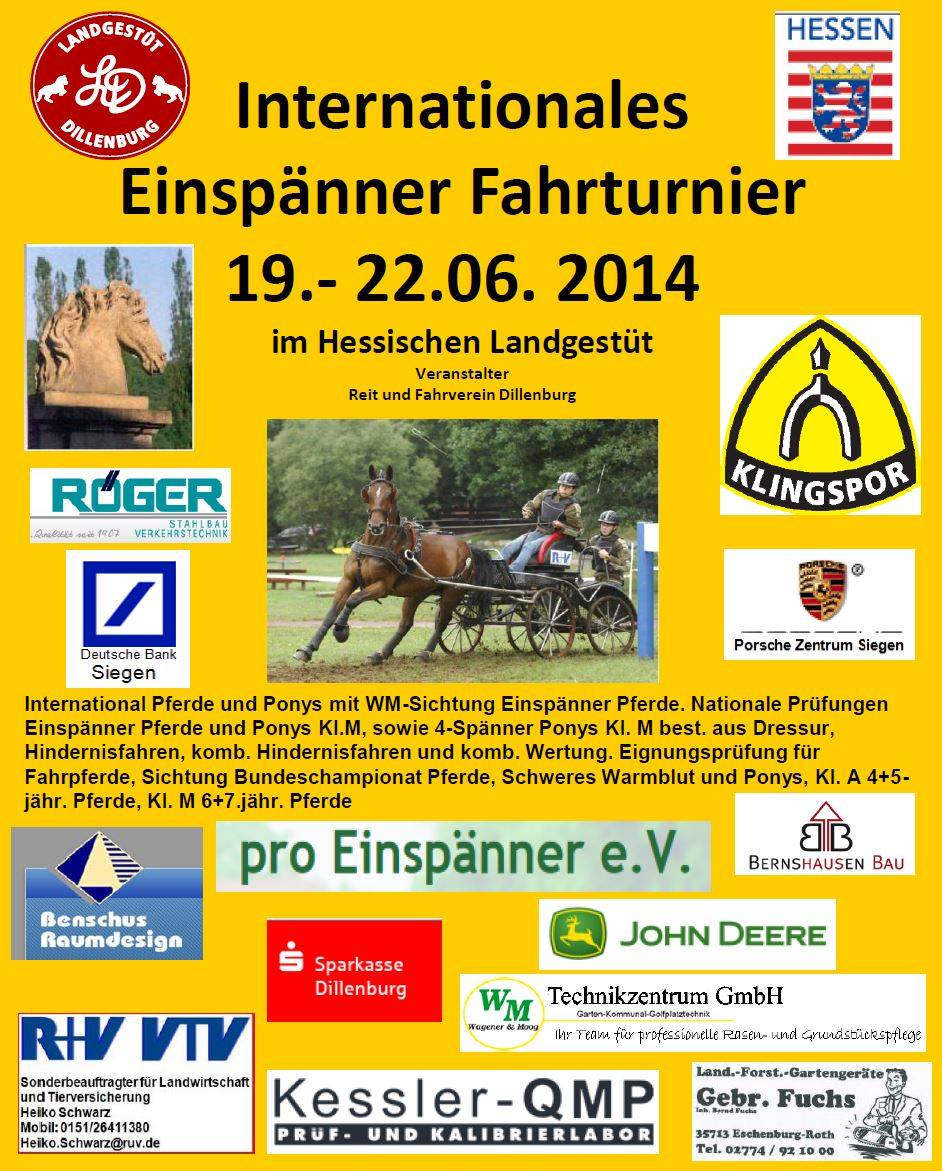 Philipp Faißt extended his lead today with a quick drive, finishing more than a point and a half in front of his country mate and home driver Dieter Lauterbach. Frans Hellegers of The Netherlands rounded out the top three.
The CAI** single horse class also saw Germany taking the top two places. Marcel Lehmbruch and William Slater set fast times, but Eline Houterman was right on their heels and managed to maintain her overall lead with her third place finish.
The single pony classes were also dominated by the German drivers, as Sandra Schäfer set the fastest time in the CAI*** with Marlena Brenner and the Dutch Tonnie Cazemier a close second and third. Marlena and Tonnie now sit in the overall results less than a ball apart, which will make for a very exciting cones course tomorrow.
The CAI** was won by Karolin Romahn and second and third place went to Miriam Kampmann and Melanie Miesch.