7 June 2015
Dillenburg: German national anthem for Fallak and Rietzler
It was a hard task for the single drivers in Dillenburg to stay clear in the cones course. The horse class counted four drivers who managed to drive clear rounds, but none of them passed the finish line within the time allowed. Claudia Lauterbach from Germany put down the best performance.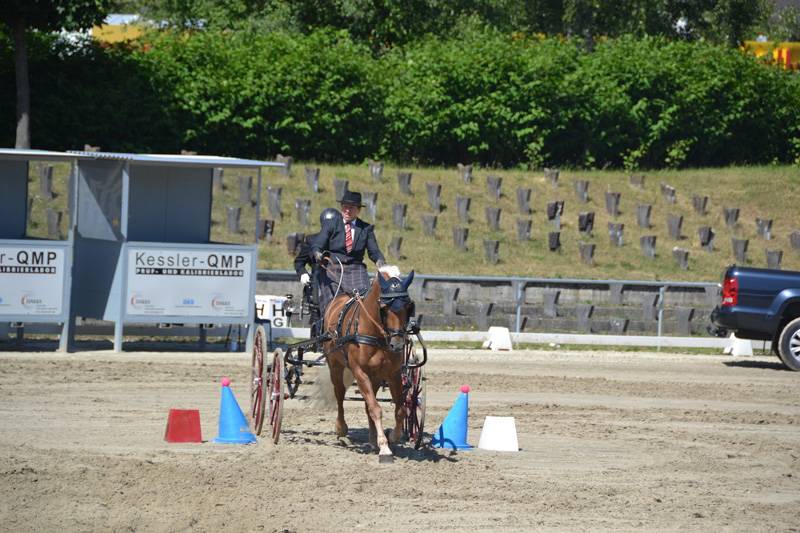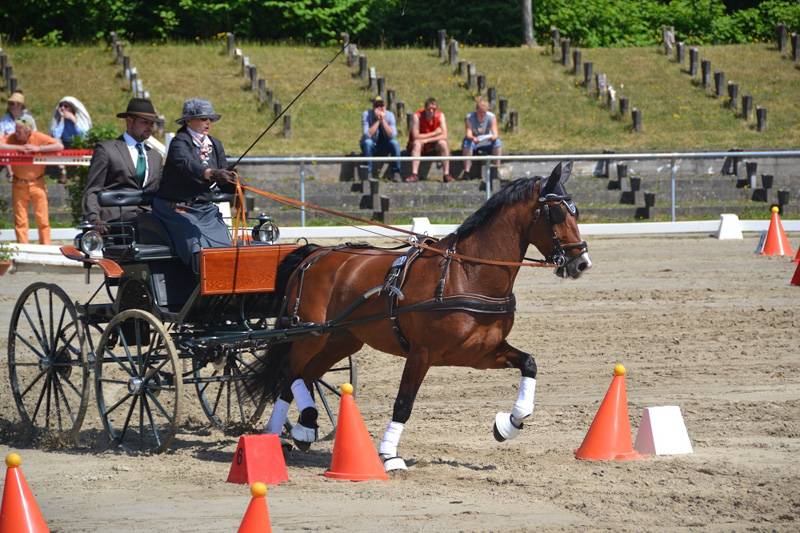 Horses
Marlen Fallak, who was member of the golden German Team last year, won the dressage and the marathon and did not give her lead away anymore, She won despite 12,30 penalty seconds, ahead of Dutch drivers Saskia Siebers and Frans Hellegers.
Ponies
The pony singles class was dominated by host nation Germany. With a final win for Herbert Rietzler, the second place for Patrick Hanisch and the third place for Fabian Gänshirt.