16 August 2019
Donaueschingen 2019: Benjamin Aillaud takes the lead
The battle for the European title started today in Donaueschingen with the dressage. The circumstances were ideal with a lovely sunshine and nice temperature. Benjamin Aillaud is the man to beat in tomorrow's marathon. The Frenchman won the dressage, ahead of Dutch drivers IJsbrand and Bram Chardon. As expected the Dutch drivers have taken the lead in the Nations Cup.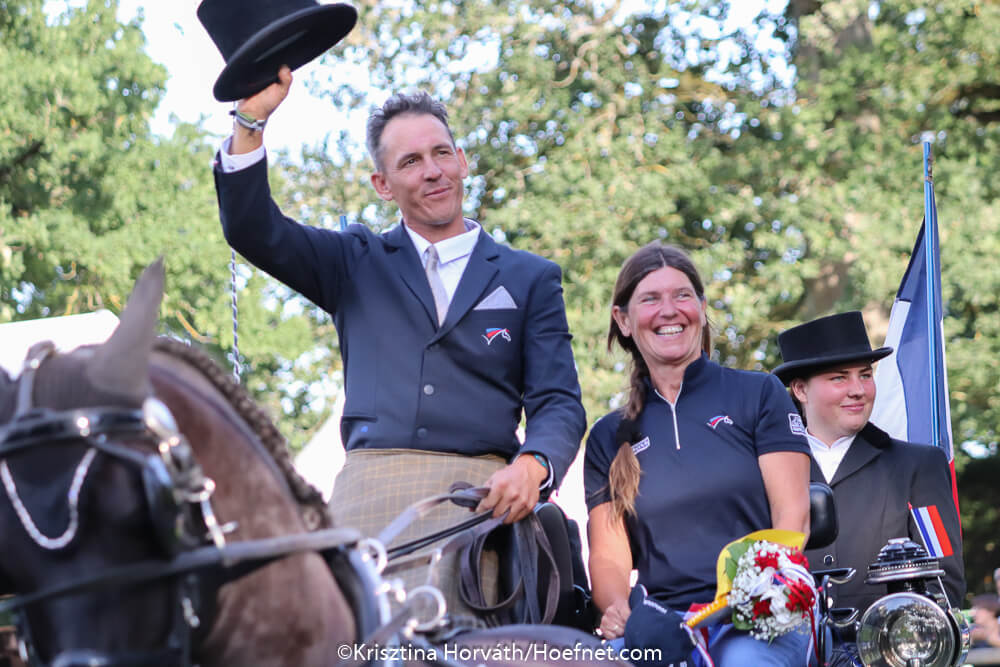 Photo:
Krisztina Horváth
The judges were able to enjoy some very good dressage tests, amongst which winner Aillaud who drove an impressive test.
The differences between the drivers are very small which will make Saturday's marathon even more exciting. The eight obstacles are varied and demand various skills from the drivers and their horses. The water passage through the Brigach river is a traditional part of the marathon in Donaueschingen.
Click here for the starting orders and results.
Copyright reserved. Acquisition without acknowledgment and permission from info@hoefnet.nl is not allowed.