19 August 2018
Donaueschingen: German titles for Stein and Brauchle
Next year Donaueschingen will be host to the European four-in-hand Championships, but this past weekend the annual international competition was host to the German National Championships for four-in-hand ponies and horses. Steffen Brauchle won gold with his team of ponies and Georg von Stein won the title with his horses.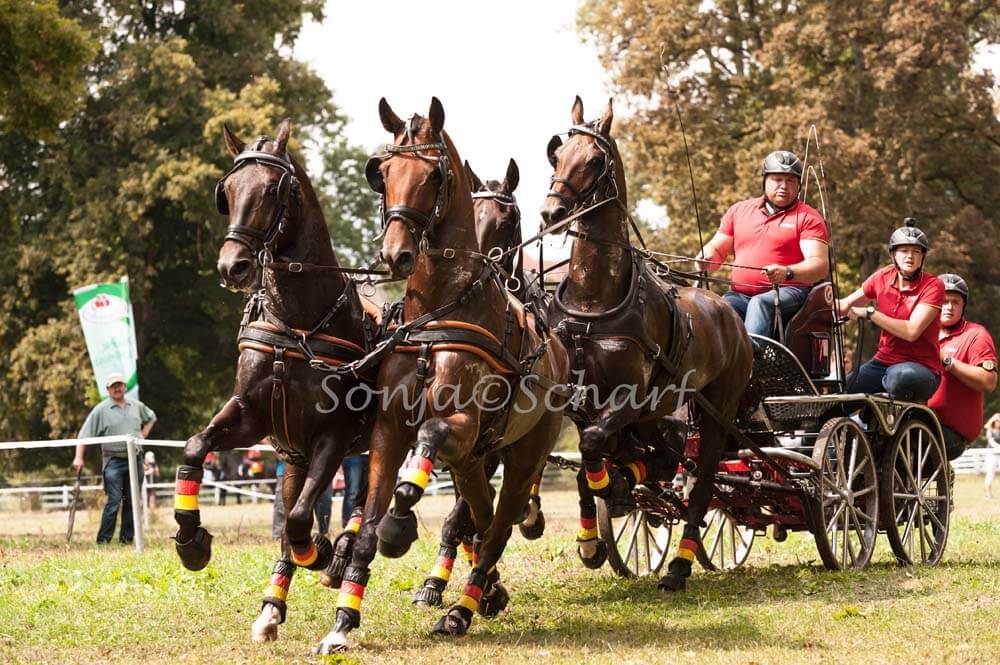 Georg von Stein
Photo:
Sonja Scharf
Pferde
With a slow start and fifth place in the dressage, Georg von Stein made up a lot of ground by winning the marathon: and this was with a borrowed carriage as his own equipment is in a transport container on the way to Tryon. With just 0,47 penalty points in the cones von Stein celebrated his birthday early with a fourth career German title. The silver medal went to Dirk Gerkens and Rene Poensgen won bronze.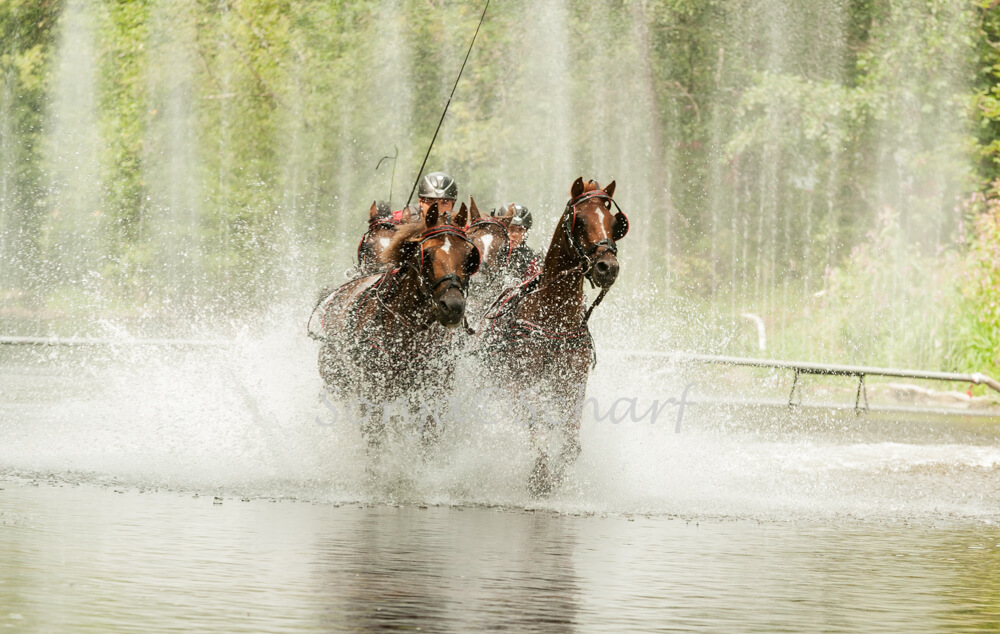 Steffen Brauchle
Photo:
Sonja Scharf
Ponies
Two weeks ago the 30 year-old Steffen Brauchle won the German pair pony Championship in Herchenrode, and this weekend he drove his pony team once again to the top of the podium. After winning the dressage and the marathon he completed the competition with a more than 13 point lead in front of silver medalist Jaqueline Walter and bronze medalist Dieter Höfs.