18 September 2017
Donaueschingen: Chester Weber and Dieter Höfs triumphant
This past weekend the last outdoor international competition on the calendar took place in Donaueschingen, Germany. Chester Weber and Dieter Höfs were both best in their class beating out the other four-in-hand horses and ponies.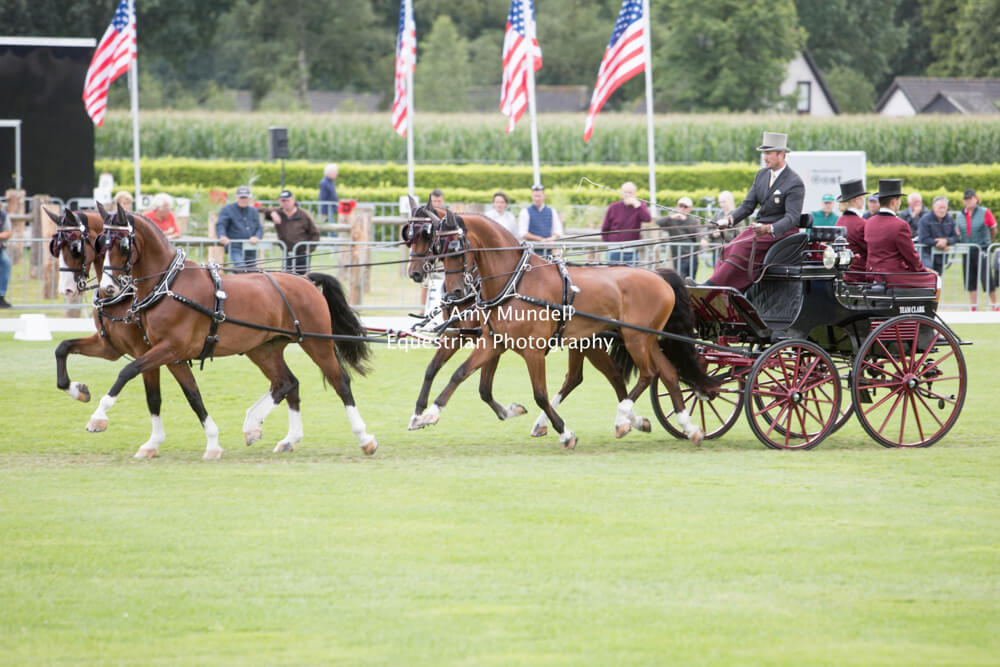 Chester Weber (archive photo)
Photo:
Krisztina Horváth
There were a total of 36 competitors from seven nations competing in Donaueschingen. The Derby was driven in four sections: dressage, top score cones, marathon, and 'normal' cones. The results from each section were adjusted so that the marathon counted for more than the dressage which resulted in Chester placing third in the derby but first in the normal results. The derby was won by Benjamin Aillaud (FRA) followed in second place by Georg von Stein (GER) and as mentioned Chester Weber (USA) in third. The normal competition which Weber won counts toward the World Cup qualifications.
For the four-in-hand ponies only the regular competition format was offered. Dieter Höfs (GER) won the dressage and managed to keep his lead throughout the competition even with challenges from marathon winner Marijke Hammink (NED) who finished second and Steffan Brauchle (GER) who finished third.