16 September 2018
Drebkau 2018: Martin Hölle once again prevails
Before the cones even began it was as good as certain that Martin Hölle would win the pair division at the international pair driving competition in Drebkau. After he won both the dressage and cones his lead of 23,96 was so large that one rolled ball wouldn't make much of a difference. The reigning World Champion definitely made his presence known at this 'test competition' for the 2019 World Championships.

Sebastian Warneck finished in second and Marco Freund managed to hold onto his third place after the completion of Gábor Fintha's challenging course, which not one of the 47 drivers managed to drive double-clear. Host Sandro Koalick stood in second after the dressage and the marathon but after troubles in the cones he had to settle for fourth place.
At the close of the competition, Torsten and his son Sandro can look back on a very successful competition. With a medieval spectacle and Oktoberfest on Saturday evening visitors were drawn to the castle Raakow in Drebkau. In addition to the evening activities spectators were treated to superb driving sport where the competition remained exciting right up until the finish. The organization has made notes on a few improvements and look forward to welcoming the best pair drivers in the world to the World Pair Driving Championships from 11-15 September in Drebkau.
Click here for all results, photos and videos.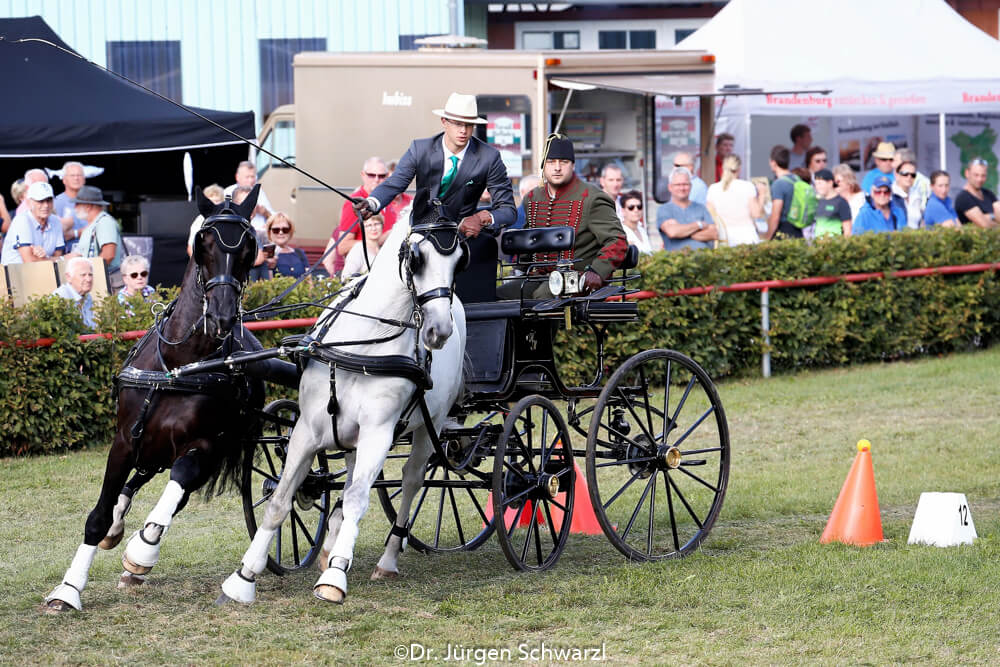 Martin Hölle
Photo:
Dr. Jürgen Schwarzl