15 September 2018
Drebkau 2018: Hanspeter Rüschlin in the spotlight
After the dressage prize giving ceremony at the international pair driving competition in Drebkau, Germany, the organization and the colleagues of judge Hanspeter Rüschlin took a moment to honour the judge. Due to the fact that Rüschlin has reached the maximum age for a judge, Drebkau will be his last competition.

After his career as an active four-in-hand driver, where he successfully took part in six World Championships, Rüschlin made the step over to judging in 1995. Over the last 23 years he was at a large number of international driving competitions and World Championships across Europe and has acted as both member of the jury and chairmen of the jury. Rüschlin judged in Donaueschingen for twenty years consecutive years.
As a former competitor and true horseman, the 74 year-old Rüschlin is one of the most respected judges in the international driving world and his presence will be greatly missed.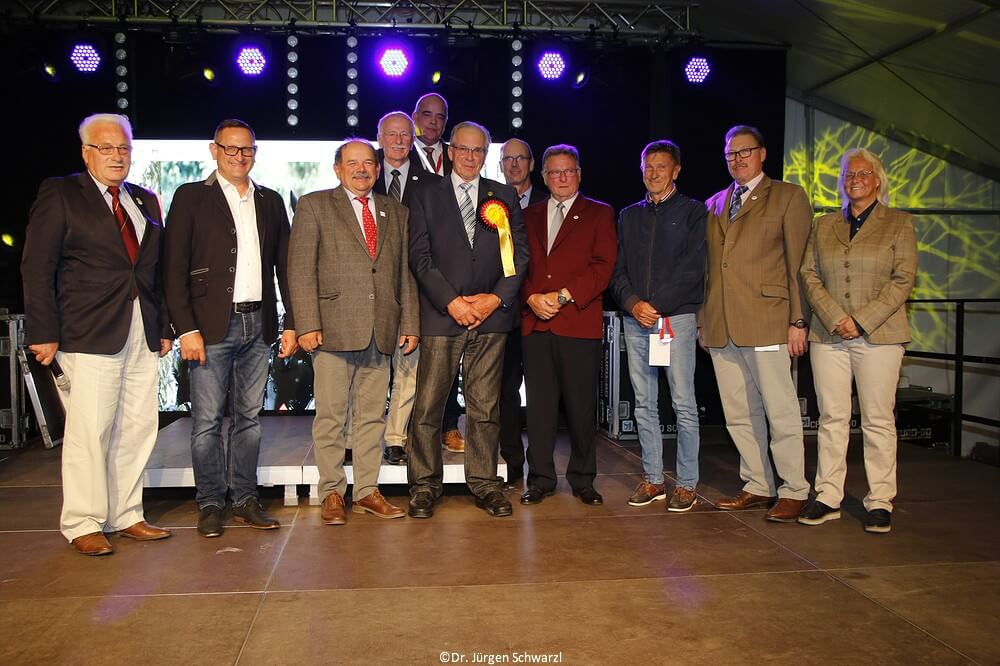 Photo:
Dr. Jürgen Schwarzl