13 September 2018
Drebkau 2018: six horses out
The 13th edition of the international driving competition for Horse Pairs in Drebkau, Germany, started this morning with the horse inspection. 138 horses from 50 competitors from 15 different nations were presented to the international judges and the veterinarians. Six horses received the sign 'not fit to compete'.
Voor de Tsjechische deelnemer Jaroslav Juran en de Oostenrijker Christian Schlögelhofer viel tijdens de veterinaire keuring helaas het doek. Eén van de twee paarden van Juran en twee van de drie paarden van Schlögelhofer werden afgekeurd.
De terreinen van gastheren en deelnemers Torsten en Sandro Koalick liggen er schitterend bij. De ruime losrijterreinen, het ruim opgezette deelnemersterrein en de acht hindernissen op het compacte hoofdterrein met prachtige dressuurpiste vormen de basis voor deze goed georganiseerde wedstrijd. In 2019 is Drebkau gastheer van het Wereldkampioenschap voor tweespan paarden en dit jaar wordt de wedstrijd goed benut om de laatste puntjes op de i te zetten om een succesvol WK te garanderen.
Klik hier voor het fotoalbum van de veterinaire keuring
Klik hier voor de sfeerimpressie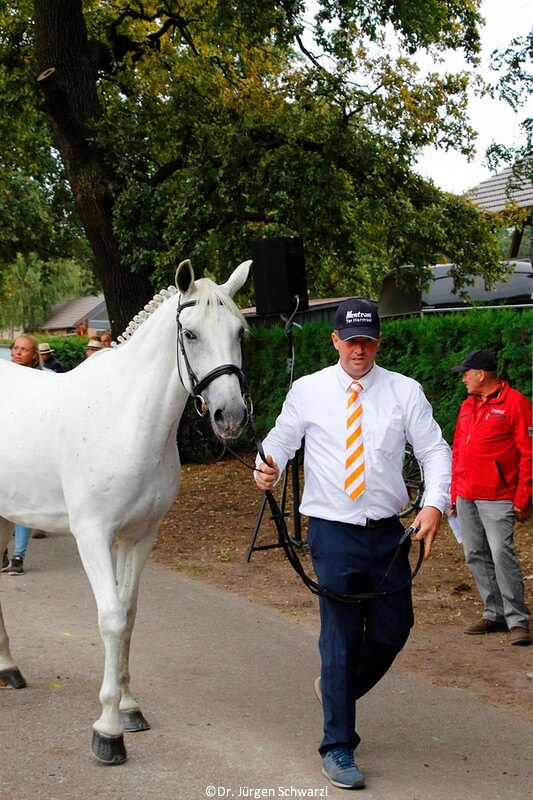 Photo:
Dr. Jürgen Schwarzl