14 September 2019
Drebkau 2019: Hölle once again unsurpassable
Reigning World Champ Martin Hölle was once again unsurpassable in the marathon, repeating his winning performance from yesterday and remaining untouchable for the competition. The Hungarian team is also in the fast lane towards gold with strong performances from all team members.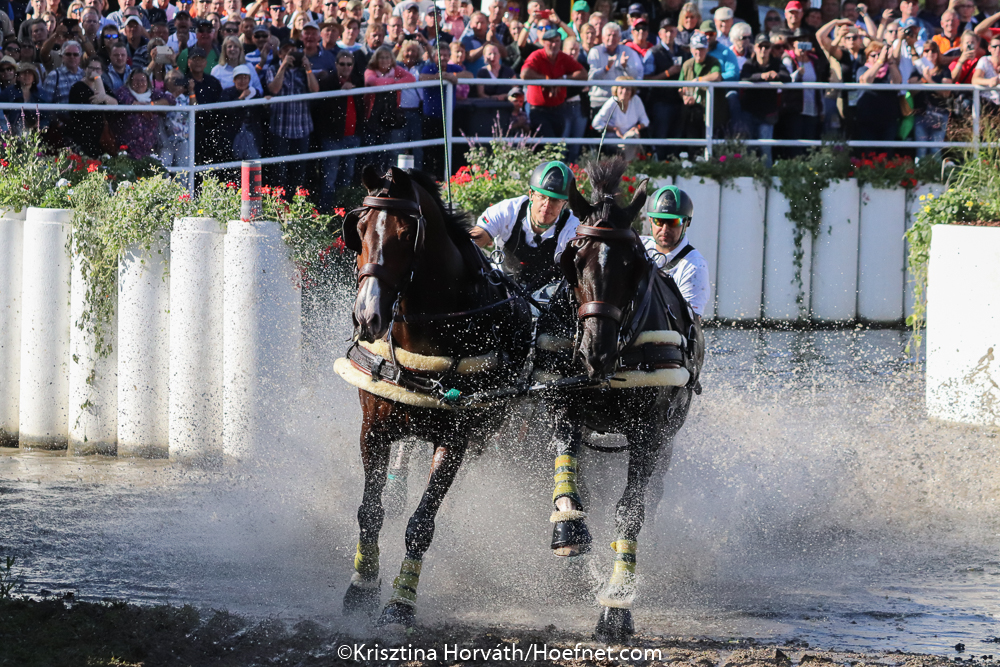 Photo:
Krisztina Horváth
British course designer Barry Hunder designed a fantastic marathon which was enjoyed by over 8000 spectators. The weather was perfect and the public were treated to a day of sport at the highest level. The ultimate display of this was by Hölle who grabbed the fastest times in three of the obstacles and won the overall marathon by a hair. This has extended his lead to 15, 17 penalty points which gives him quite a bit of breathing room heading into cones tomorrow.
Germany vs. the Netherlands
The battle for silver and bronze in both the individual and team competitions will be between Germany and the Netherlands. Host and Championships organizer Sandro Koalick drove an excellent marathon earning him a seventh place and moving him up to second place in the overall standings. Yet, less than a ball behind is the young dutch driver Stan van Eijk who's third place finish in the marathon moved him up to bronze position. Even with the gold medal an almost certain the current top ten all have a shot at the podium tomorrow in the cones.
Much like the individual placings the teams are also neck and neck for silver and bronze. At the moment Germany sits in silver with a 0,48 penalty point lead over the Netherlands. If the balls start rolling the silver medal could be up for grabs. Austria and the United States are sitting in fourth and fifth with an 18 point deficit.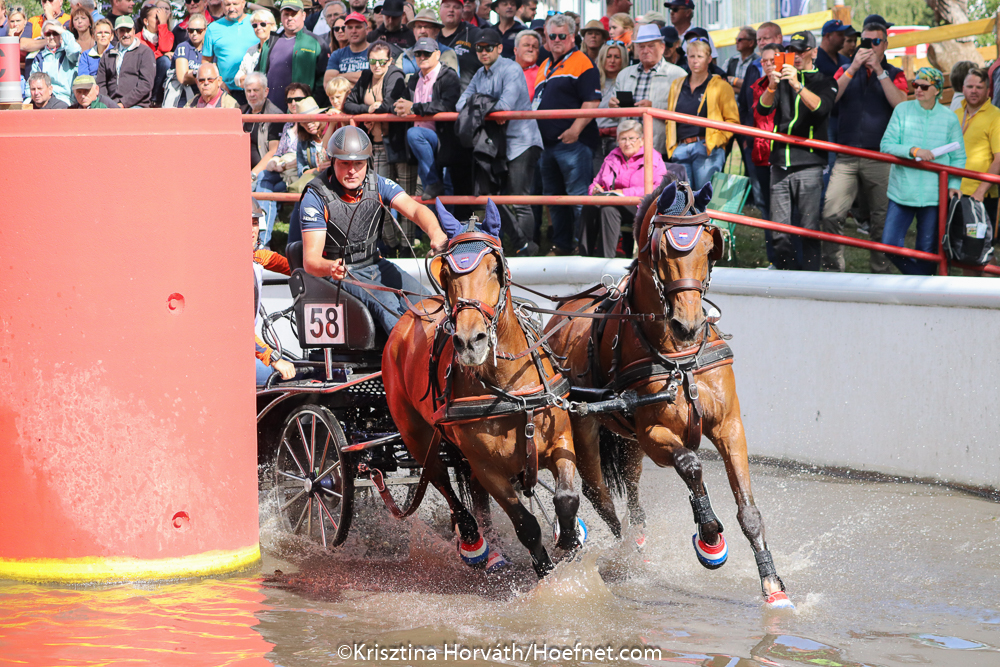 Stan van Eijk
Photo:
Krisztina Horváth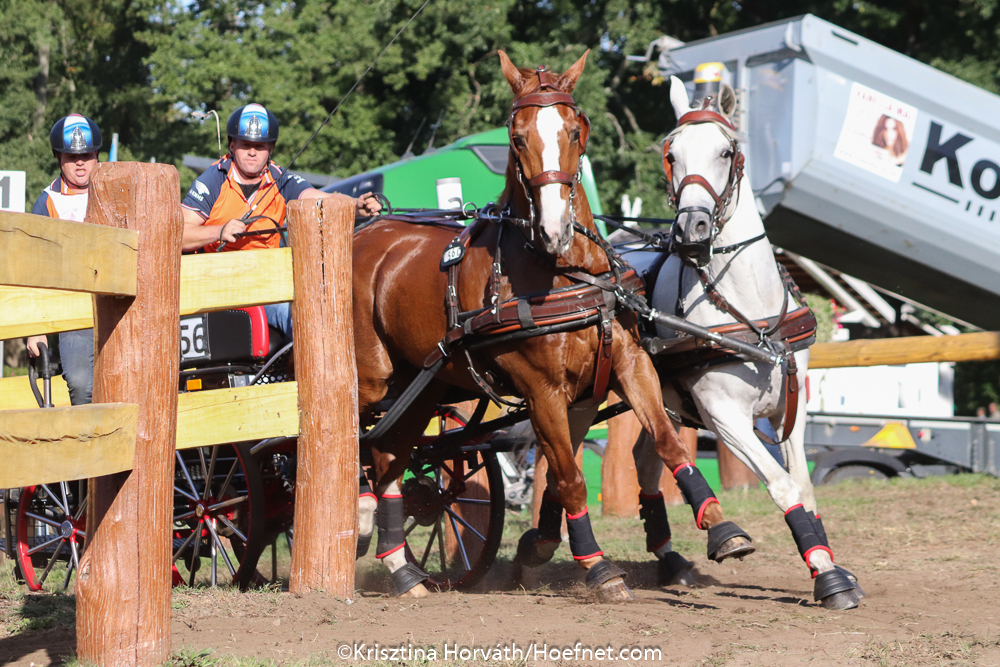 Antonie ter Harmsel
Photo:
Krisztina Horváth
Click here for the starting order and results
Click here for the photo album
Copyright reserved. Acquisition without acknowledgment and permission from info@hoefnet.nl is not allowed.