5 June 2014
Saumur: Dressage victories for Verstappen and Vignaud
Today, the international driving competition in Saumur was treated to lovely sunshine and nice dressage tests in the horse single and horse pair classes.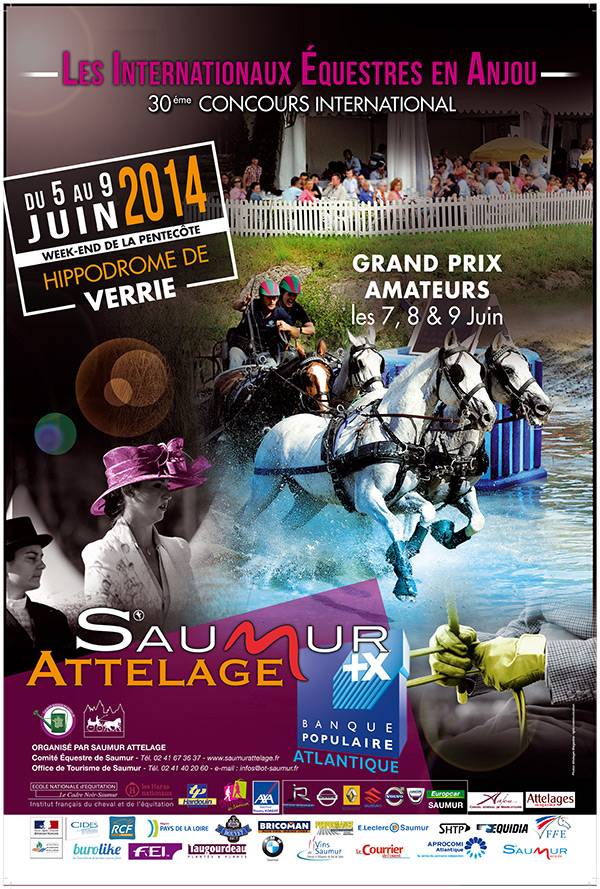 Harrie Verstappen. Foto Pixelvisuel.
The pairs started this morning. Dutch driver Harrie Verstappen was sixth to go and drove a convincing test in front of the five judges. Verstappen put down a good performance with his dressage horse Tsambikos and Roelanda Petronella. He stayed over one point ahead of dressage specialist Amely von Buchholtz and has created a good position with his favourite phase, the marathon, ahead of him. Franck Grimponprez put down the best French result in this class, finishing third.

Marion Vignaud. Foto Pixelvisuel.
France's Marion Vignaud confirmed her role as favourite in the dressage, putting down a score of 44,42. Her compatriot Anne Violaine Brisou (47,04) finished second, ahead of Dutch driver Frans Hellegers (48,00). Friday's dressage day is dedicated to the four-in-hand horses in which 35 competitors will battle it out against each other.